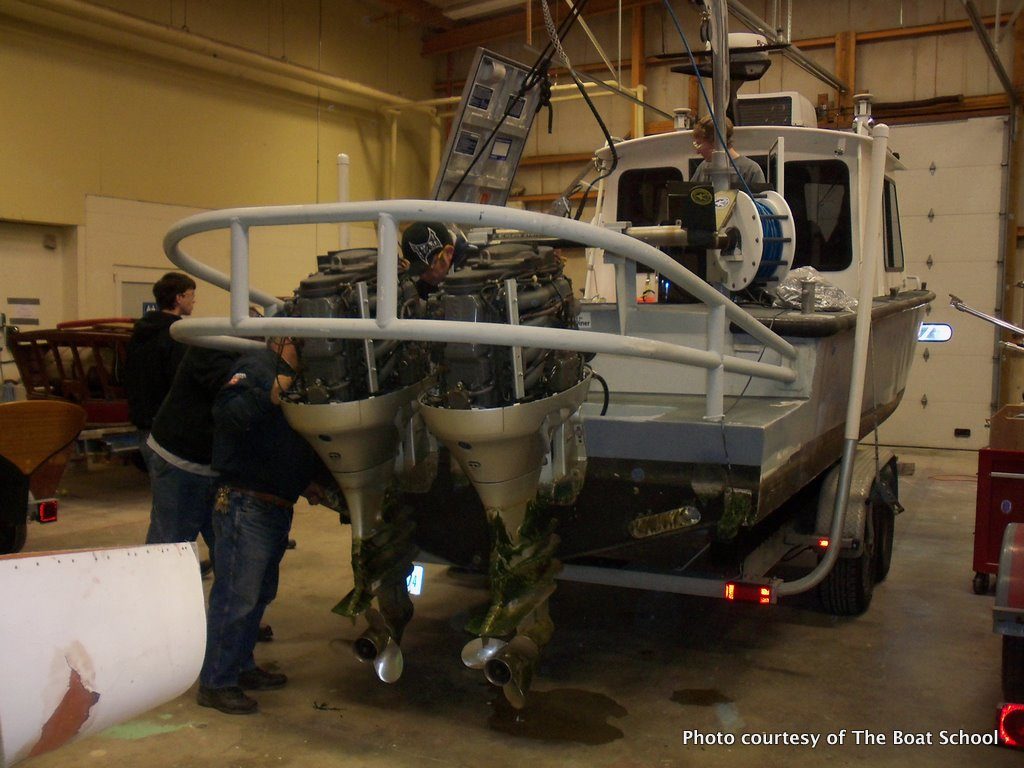 Last spring, Husson University decided to halt classes at The Boat School in Eastport, Maine, as of graduation day 2012. As a result of this decision, the school did not take on a freshman class for the upcoming fall semester. This was disheartening to all in the industry, to say the least. As we all know none of us are getting any younger and we need new blood to carry on the boat building tradition here in Maine.
Husson's decision was not received well by a lot of us at The Boat School, and it put in to motion a plan to keep the Boat School alive by a handful of alumni, industry members, and The Friends of the Boat School. "Come hell or high water there will be a Boat School!" was the battle cry. A plan was feverishly worked on and became our top priority.
At this time the ball is moving forward and gaining momentum. We have cleared a lot of the major hurdles but have a lot of race to go. It is felt that at this is time; the school needs to be its own entity and to serve industry not academia. The history of the school is that it produces professional technicians for the marine businesses here in Maine and elsewhere, so it only makes sense to have it be for the industry.
As of December 1, 2011, The Friends of The Boat School became the owners of the property and have permission from the state to start classes in September. Now we can look to the future to have this school serve the industry. Recruitment is now underway, so you will see us at some of the upcoming boat shows here and out of state as well as the technical high schools. The tuition has been kept affordable and we are looking forward to classes in September of this year.
All those involved with the school know what a wonderful asset The Friends of The Boat School is, and it is because of this not-for-profit, volunteer-only organization that the new school will exist. They will need everyones support in this endeavor, including financial support. To join the Friends of The Boat School, contact Tom or Jean Ries at 207-853-4709 or email them by clicking here.
For information about the academic classes being offered this fall, 2012, please contact Bret Blanchard, Director,
Maine's Marine Technology Center, 16 Deep Cove Road, Eastport, ME 04631 or call 207-853-0990.
For information about recruitment and for a presentation at a school or business, please contact Bob Turcotte, Turcotte Yacht Design, LLC, 12 Hagar Drive, Topsham, ME 04086 or call 207-729-7486.