A Yacht It's Not: Launching a New Work Boat
Posted by Randy Hefley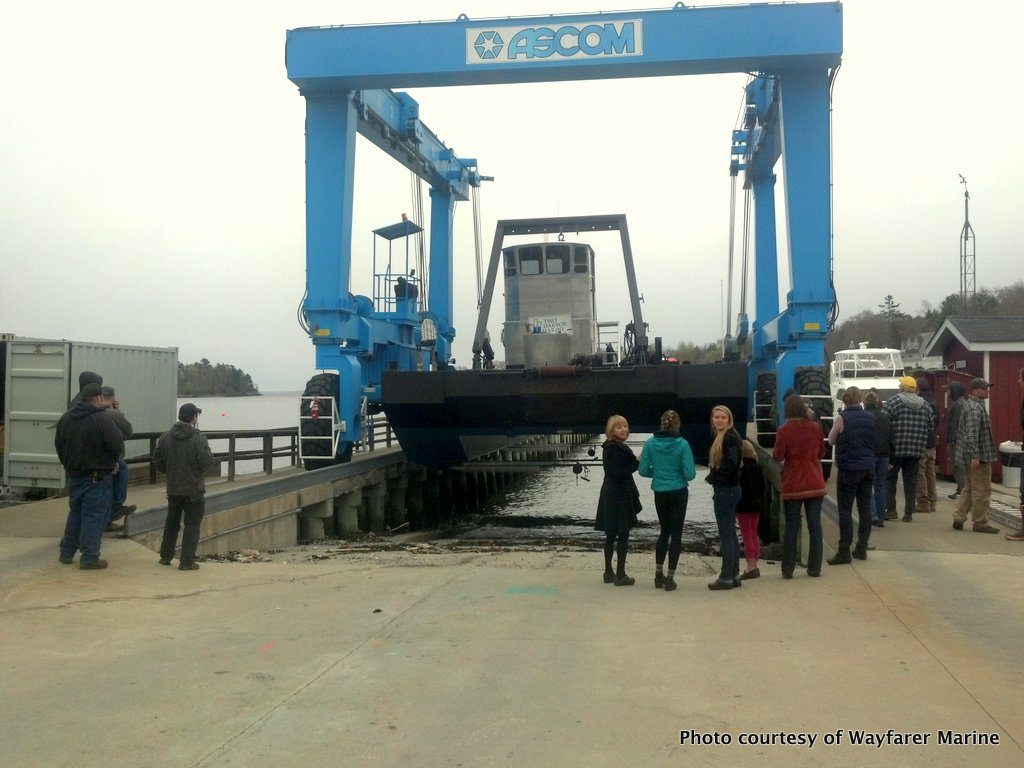 There's always excitement around a new launch, and that's just as much the case with workboats as it is with yachts. Wayfarer Marine had a particularly unique launching on May 1, a self-propelled work barge built by Rockport Steel for Brad and Adam Scott of Two Harbor Marine. The Scott brothers will use the barge to service moorings locally, build piers, and do many other construction projects around Penobscot Bay.
During the launch, the barge took up the entire width of the Wayfarer Marine's Ascom Boat Hoist and was set into the water amongst a crowd of friends and family. Per tradition, a bottle of champagne was cracked over one of the hulls by Adam Scott's daughter. The barge will be fully capable of driving pilings, setting moorings, and all sorts of other marine-related construction.
Two Harbor Marine can be reached by calling 207-763-3066.