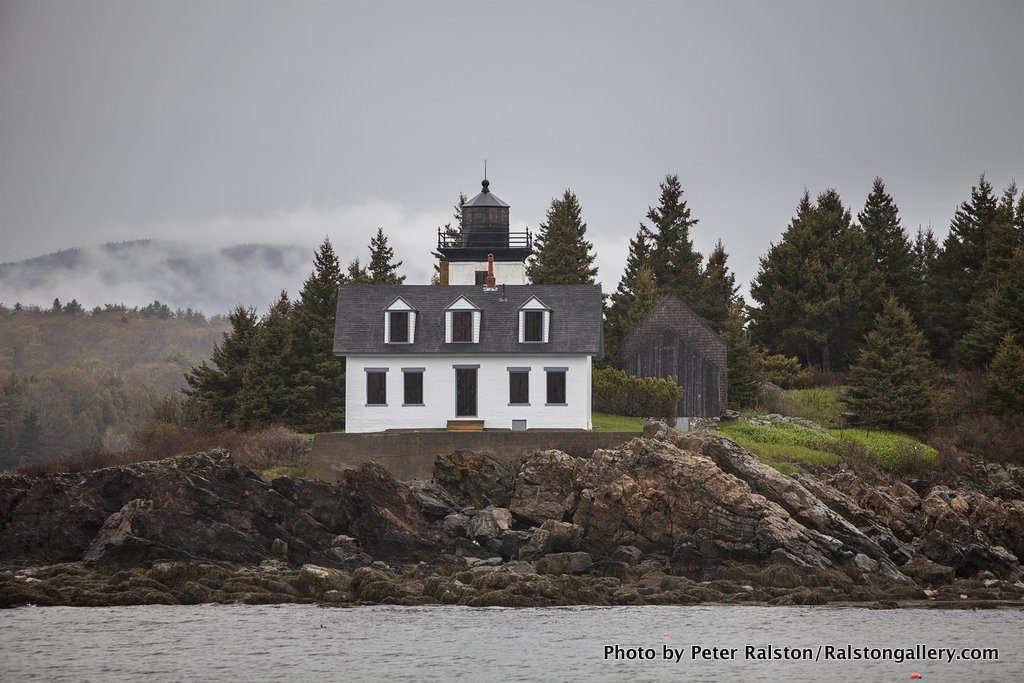 I've previously written briefly about my buying Raven, and there's a great deal more to come on the subject of my future (and past) travels aboard her, but here's a quick first one.
The day last week when I launched her was nothing less than momentous for me…one of the primary psychological points of departure upon a major book project that will stretch into the next three, maybe four, years.
We were going to have something of a party to mark the occasion, with friends/family making the first run just a few miles up the coast from the Rockland boatyard to her brand new mooring here in Rockport.
But it didn't work out that way…it was cold and rainy, with a cutting wind to boot, and there were a few problems at the yard, so I called off the party, soldiered through the not unexpected launch-gremlins and set off solo.
It was SO SO SO good to be back aboard her, and this was our first run together, with her as my own boat.
She purred and all went well. I was deeply happy. So much ahead for us….
And as I neared the mouth of our harbor, I shut her down and just drifted for a few minutes, there in front of the island lighthouse that I can see from my studio this minute. This is what I saw.
And as I lean forward in my chair right now, I can see Raven on her new mooring, and it's a gorgeous quiet evening and all is well with the world…for now.
Stay tuned.
To see more of my work, click here.