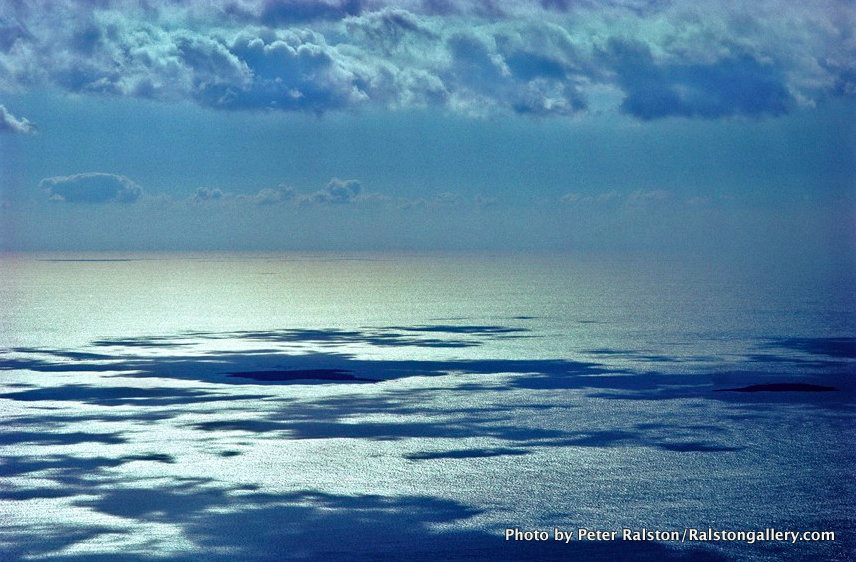 Simplicity itself, yet this is a quiet favorite of mine.
Flying back from an outer island a few years back I was entranced by the spectacle of soaring above outer Penobscot Bay, arguably America's greatest bay.
Absent the noise of the plane's engine and the roar of wind as I opened the window to make this photograph, it becomes a sublimely silent image.
I love how the islands and the cloud shadows mingle and I love the light. This is, in the end, really all about light.
This open-minded agnostic, possessed as I am of a very deep faith, finds my mind wandering to the holy as I behold this once again.
After many, many viewings of this photograph, I still feel the presence of a greater force as I continue to soar in the light over the bay.
To see more of my work, click here.