Hundreds of Swimmers & Kayakers Cross Narragansett Bay
Posted by US Harbors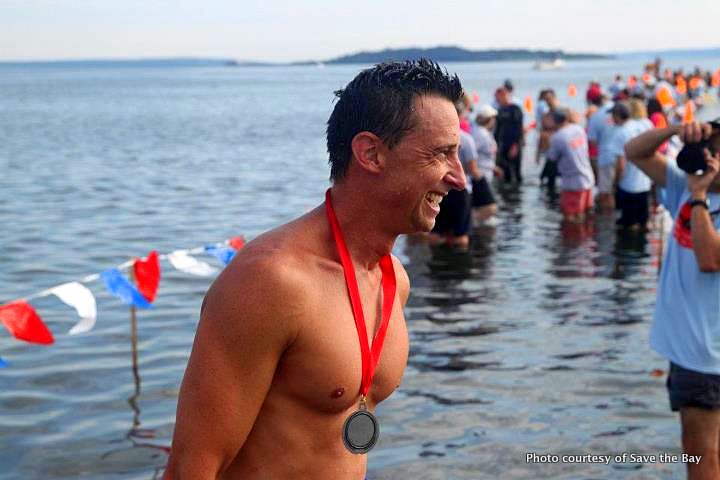 447 swimmers and some 200 kayakers came out on Saturday, July 28, to participate in our largest annual fundraiser, making the 1.7-mile crossing from Coaster's Harbor Island Beach at Naval Station Newport to Potter Cove in Jamestown. Narragansett Bay delivered great conditions for the thirty-sixth running of this annual event, with calm winds and mild seas.
Since 1977, the Swim has been a tangible reminder that when Save The Bay speaks, it speaks on behalf of people who care about the Bay in extraordinary ways. In Save The Bay's formative years, the annual swim helped keep the organization afloat. The Save The Bay of today is a legacy of those first brave souls who crossed the East Passage.
Thanks to you, in addition to amazing cadre of volunteers, staff, and supporters, the event was a huge success!