Portrait of the Artist in Port Clyde
Posted by Larry McKay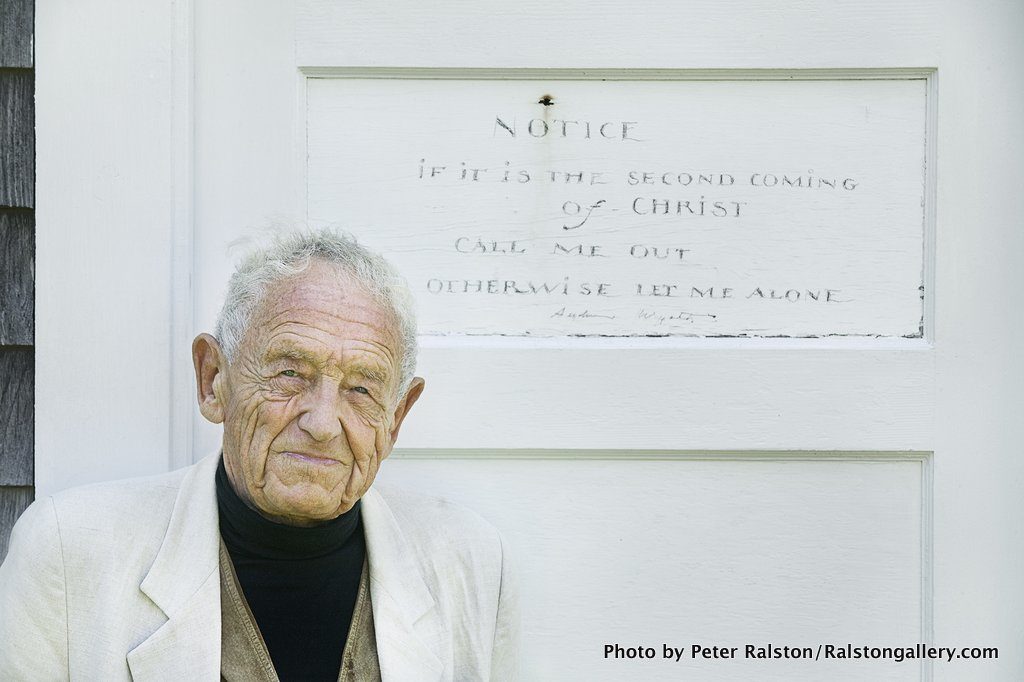 Down in Chadd's Ford, Pennsylvania, the lovely town on the banks of the Brandywine River where I grew up, Andrew Wyeth's studio is now open to the public for the first time.
Andy died in January of 2009 and, in a funny way this opening of the inner sanctum is a major step in the "letting go" process for me.
NC Wyeth had five children and they are now all gone, as are their spouses…except Andy's wife, the dark and beautiful Betsy, the last of that brilliant generation.
The public opening of Andy's studio is unsettling, almost disturbing to me. I've known this was coming, but now that the time is upon us I find myself ineluctably thinking back upon the man and his life.
People in Chadd's Ford deeply respected and liked Andy, and everyone would go to great lengths to protect the family's privacy. My family owned the other part of the old Quaker mill property where the Wyeths settled in 1958 and I cannot count the times my brothers and I would send Wyeth-seekers in the wrong direction when asked where they lived.
Concocting outlandish stories to thus shield them was a childhood game that, for me, turned into a lifetime avocation. It has always just gone with the territory.
This image is one I made while visiting Andy at his studio in Port Clyde, Maine, a few years back. It was a lovely day and the few of us there had a great time together that afternoon. It shows one way Andy coped with the fans who discovered the whereabouts of the studio. It also says a lot about his sense of humor.
I treasure the friendship I have with the family. More than "just" family, I consider Betsy and Andy my higher-education.
As I have written elsewhere, they gave me Maine, and in so doing, they gave me my life.
To see a story I wrote about Andy in his studio, click here.
To see a story I wrote about Betsy, click here.