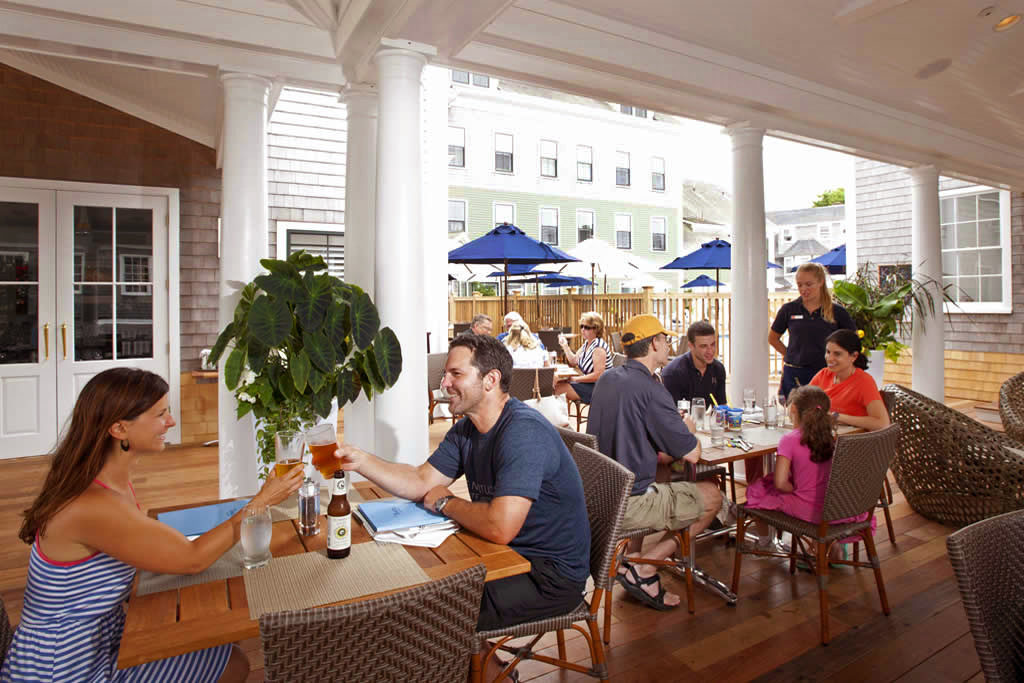 Breeze Bar and Cafe is conveniently located in downtown Nantucket at The Nantucket Hotel and features casual, relaxed dining on Nantucket's grandest, all-season deck. Executive Chef Steven Haverson invites dining patrons to savor his high-quality, "New England Coastal Cuisine" – inspired by a seasonal, farm-to-table menu with a focus on locally sourced ingredients – together with family favorites.
Enjoy a memorable dining experience with cuisine featuring fresh seafood from the Atlantic Ocean and produce from local farms, including Bartlett Farms and Pumpkin Pond Farm – both located on Nantucket. Some of Breeze's signature dishes include Maine Lobster Bisque, Jumbo Shrimp Cocktail, Rack of New Zealand Lamb, Pan-Seared Wild Salmon Au Citron, and Filet Mignon. In addition to dinner, an Apres Menu, Luncheon, Breakfast, Children's Menu, and delicious desserts, including S'Mores, are also available.
Enjoy your favorite specialty drinks and cocktails in our eclectic bar or outside on our pool-side deck – complete with fire pits. We also offer air-conditioned indoor seating for your dining comfort. Breeze Bar and Café is ideal for a special, romantic dinner and friendly enough for the entire family. We can accommodate corporate groups, wedding celebrations, post-wedding brunches and rehearsal dinner parties, as well as other small and large-themed events.
Photos of Breeze Bar and Cafe