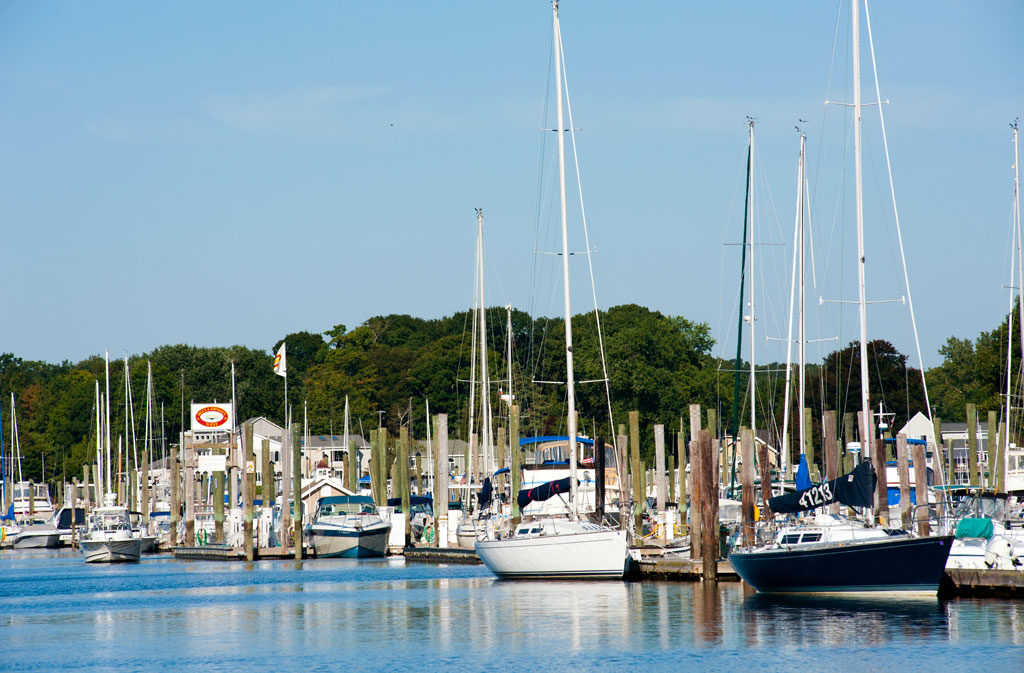 Close to New York City, yet only a few miles from New Haven, Brewer Bruce & Johnson's Marina is conveniently located in Branford, CT, and is nearby to wonderful weekend cruising destinations. The Thimble Islands, with 30 islands for anchoring, birding and exploring, are only three miles away. Port Jefferson, with its great shops, numerous restaurants and historic houses is a short cruise across the Sound. With 20 miles of coastline on Long Island Sound, Branford is an idyllic setting for traveling boaters.
On shore, there are plenty of opportunities for hiking, cycling and kayaking. Additionally sites to enjoy ashore include: Stony Creek's Trolley Trail and the Harrison House Museum.
This location includes an on-site Brewer Yacht Sales brokerage office. Click here to learn more about Brewer Yacht Sales, to meet the brokers, and to browse their yacht listings.
Photos of Brewer Bruce & Johnson's Marina