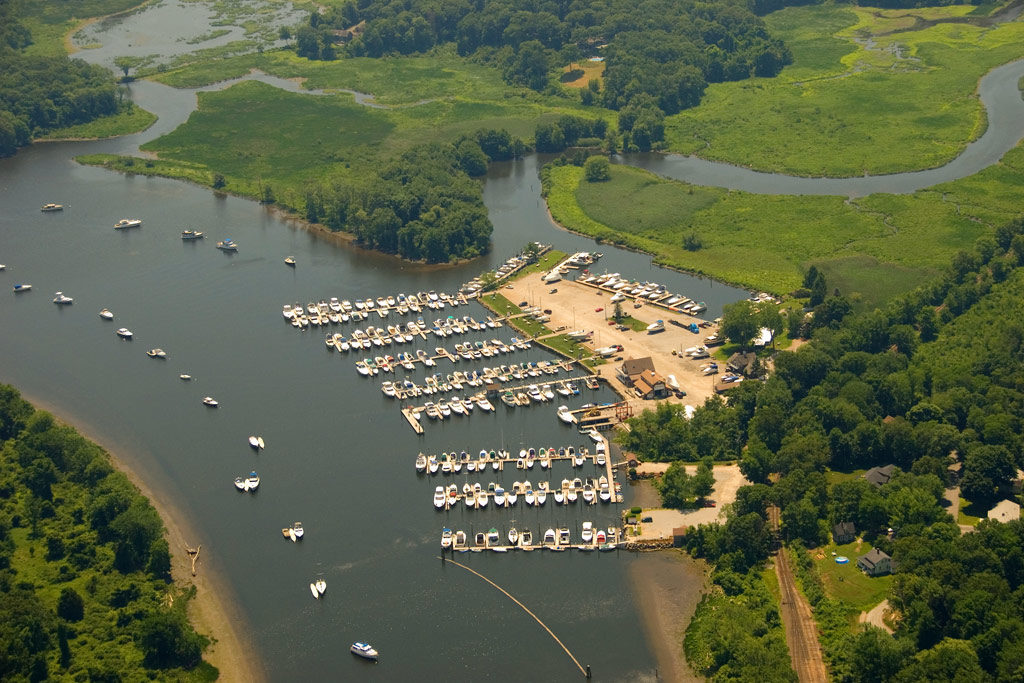 Brewer Deep River Marina's secluded location on the Connecticut River, and tucked behind Eustasia Island, is only eight miles from Long Island Sound. The peaceful and idyllic harbor is a relaxing retreat, yet just two miles north of Essex. Deep River offers excellent spots to explore (and enjoy a safe anchorage) by boat including: Hamburg Cove, Selden Creek, and Pratt Cove.
In addition, Brewer Deep River Marina is a short drive from the Goodspeed Opera House and the famous Gillette Castle. Steeped in colonial charm, history, and a long legacy in the ivory trades, Deep River offers unique shops, amenities, and wonderful restaurants within walking distance to the Marina.
Offering a full complement of amenities that you may expect to find at a costly club, Brewer Deep River also offers year round service - from a complete mechanical rebuild to cosmetic and technical upgrades.
This location includes an on-site Brewer Yacht Sales brokerage office. Click here to learn more about Brewer Yacht Sales, to meet the brokers, and to browse their yacht listings.
Photos of Brewer Deep River Marina