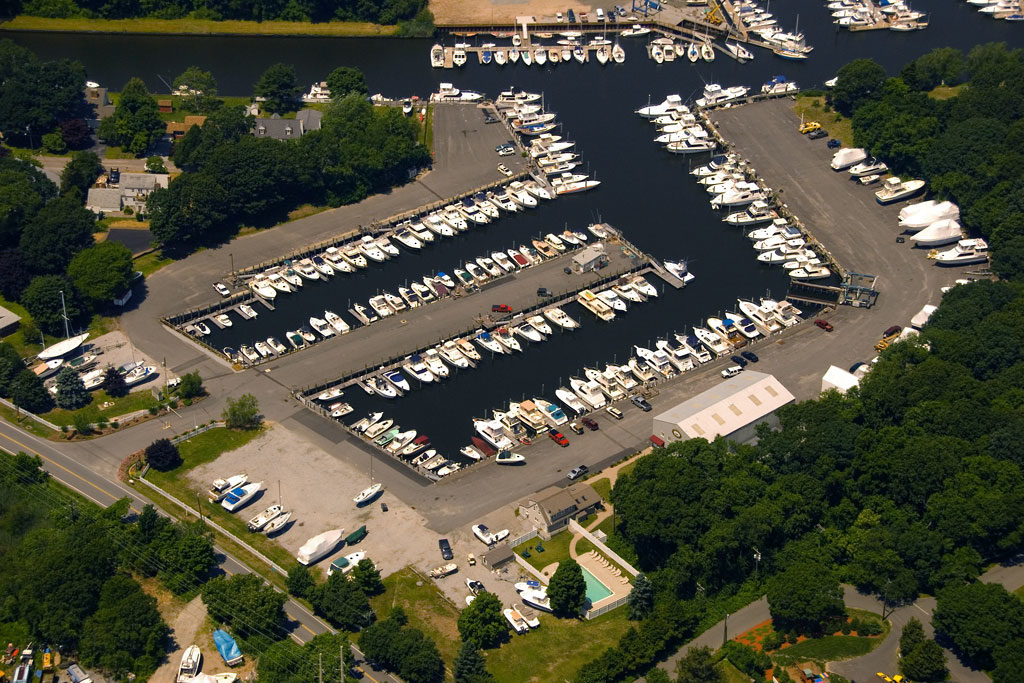 Brewer Ferry Point Marina is located in Old Saybrook, where the Connecticut River meets Long Island Sound. Situated in a well-protected basin just north of the I-95 bridge, Brewer Ferry Point is just a short run up the river.
As Connecticut's third oldest settlement, Old Saybrook offers an abundance of classic architectural styles and historic sites to be found in a small New England town. Fine dining and entertainment are available all year long. For those who are feeling lucky, Connecticut's two premier casinos are just minutes away.
Brewer Ferry Point Marina is a full service boat yard that can accommodate your every need and our knowledgeable staff can answer your smallest question or tackle your biggest job.
This location includes an on-site Brewer Yacht Sales brokerage office. Click here to learn more about Brewer Yacht Sales, to meet the brokers, and to browse their yacht listings.
Photos of Brewer Ferry Point Marina