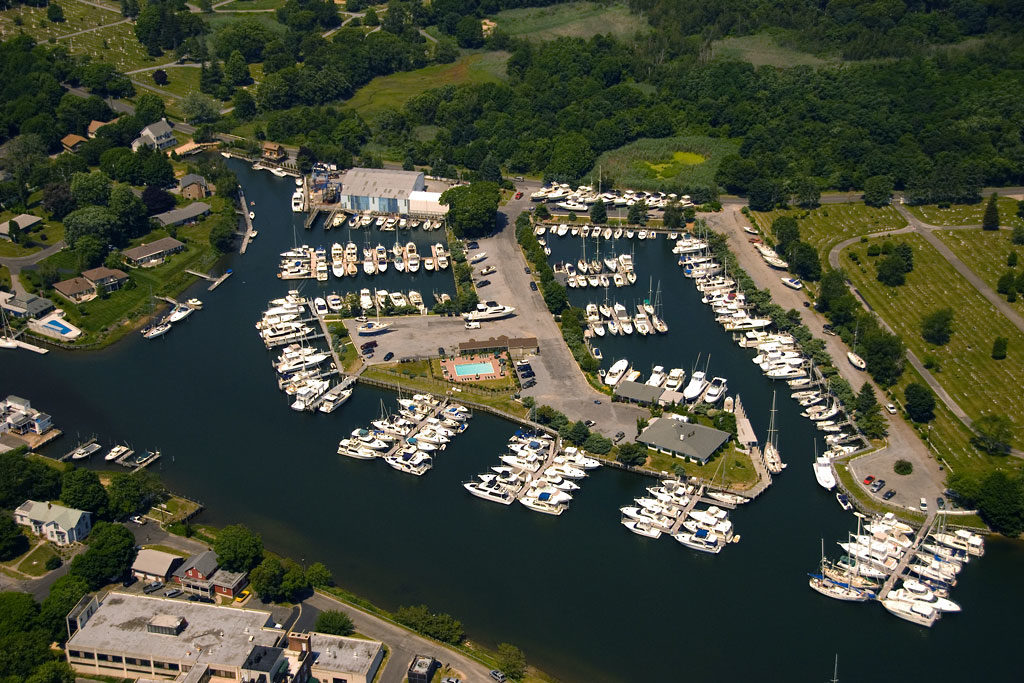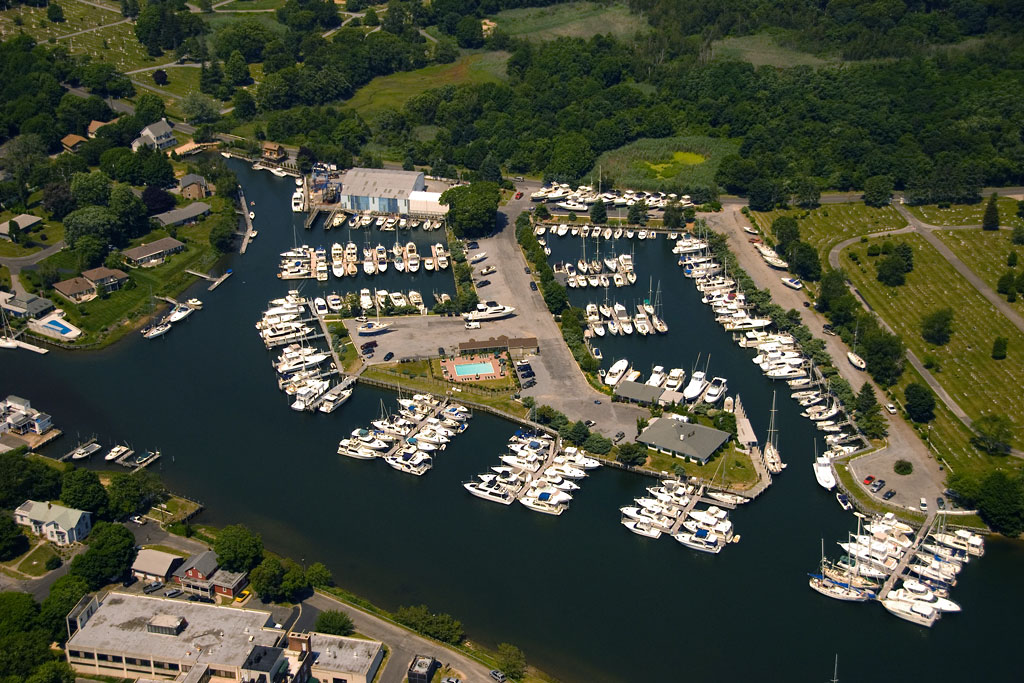 Coined the 'Jewel of the North Fork', Brewer Stirling Harbor Marina is located on its own peninsula in the northeast corner of the harbor. At the entrance to this protected harbor, a memorial for those lost at sea stands proudly to commemorate fine mariners.
Ten acres and two hundred slips welcome boaters who seek a sheltered location, safe from the wind and yachting traffic. Accommodating boats to 90', Brewer Stirling Harbor offers floating docks, a swimming pool, poolside cabanas, and beautifully groomed grounds. A fine Italian restaurant, Porto Bello, beckons boaters to dine within the comfortable confines of the marina setting.
Adjacent to the marina is its sister facility, Brewer Yacht Yard at Greenport, with which we enjoy a close relationship. Our two facilities enable us to ensure our customers receive the added value of our combined services and amenities.
Whether it's the serene setting in eastern Long Island Sound, or the skilled service team's reputation, you will feel at home at Brewer Stirling Harbor Marina.
Photos of Brewer Stirling Harbor Marina