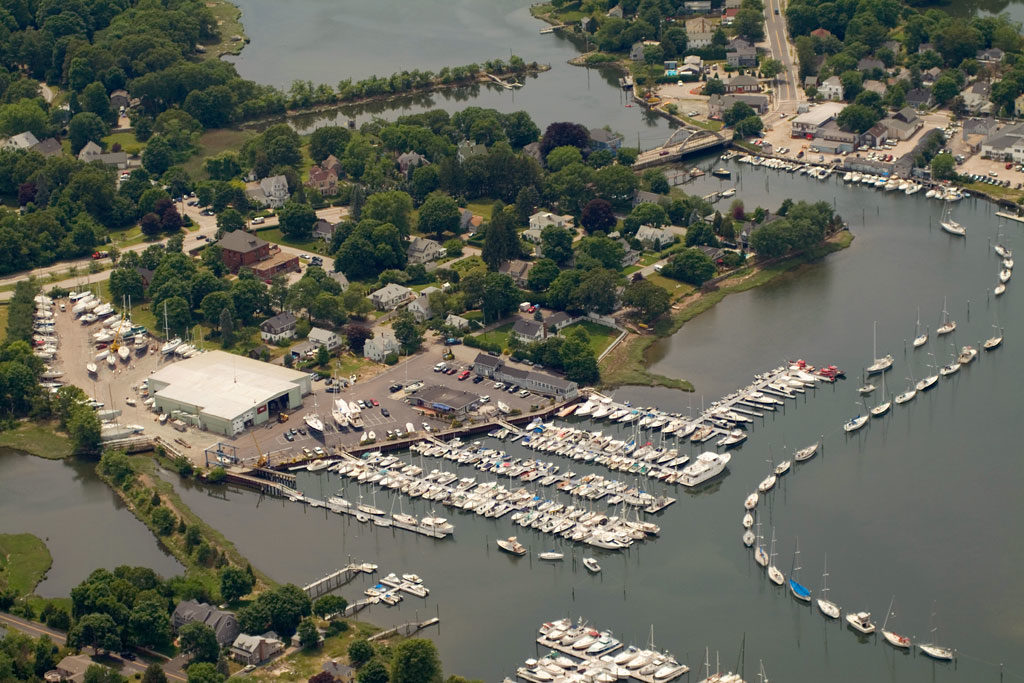 Brewer Wickford Cove Marina is located on the western shore of Narragansett Bay, tucked into the heart of the Wickford harbor waterfront. Historic Wickford Village offers a taste of New England life as it was over a century ago. Home to 1700s historic homes, churches, and gardens; this picturesque harbor offers a glimpse into our nation's early history. Ninety-five percent of the original colonial village is still here. In fact, Wickford houses the largest collection of colonial homes in the Northeast.
The marina provides an idyllic, well-maintained, year-round, safe haven for mariners. Located in one of the best hurricane holes on the East Coast and offering 155 slips and 44 moorings with pilings for securing boats fore and aft, Brewer Wickford Cove is at the top of the list for safe secure marinas. The marina is within minutes of groceries, shopping, and restaurants. For service and repair, Brewer Wickford Cove Marina is in a class of its own. Major repairs to fiberglass and wooden hulls, as well as a full complement of other services, are in keeping with the Brewer Yacht Yard tradition of a quality marina.
This location includes an on-site Brewer Yacht Sales brokerage office. Click here to learn more about Brewer Yacht Sales, to meet the brokers, and to browse their yacht listings.
Photos of Brewer Wickford Cove Marina