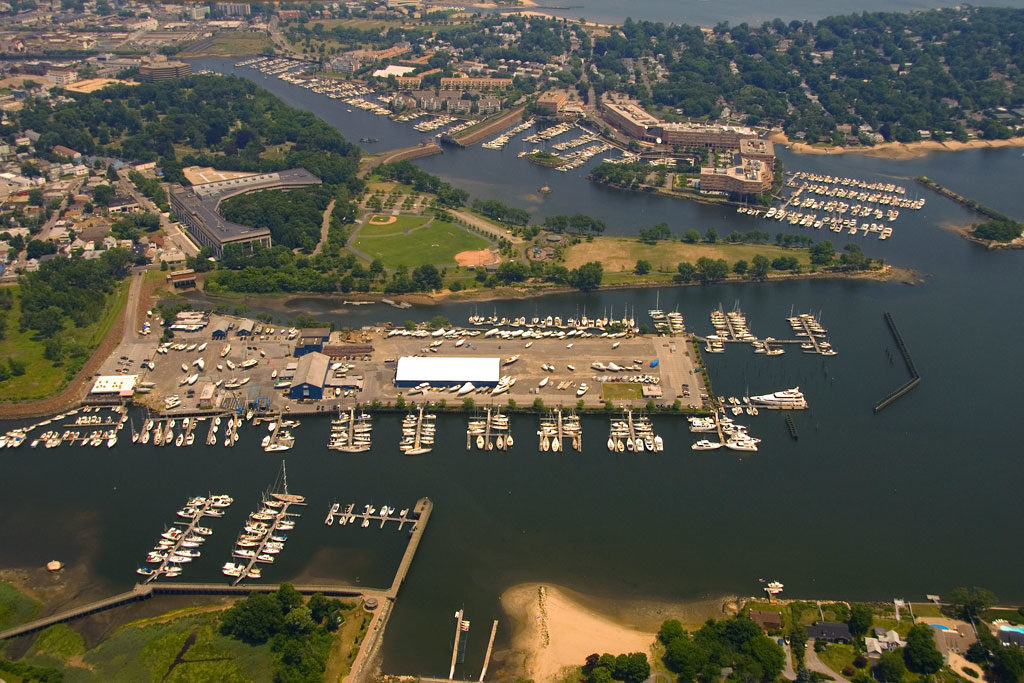 Easy access by land, or sea, Brewer Yacht Haven Marina is the Long Island Sound gateway to all points heading east. Protected by a breakwater, Stamford harbor is divided into two branches. Brewer Yacht Haven Marina can be found on the East branch, with over 350 slips.
Accomplishing a lot with a little is the hallmark of Brewer Yacht Haven. In addition to storing over 200 boats year-round in water, the service staff includes mechanics, carpenters, and general maintenance experts who can accomplish just about anything from the waterline up. And, if your project requires hauling or specialized machinery, we will arrange for your boat to be transported to one of our neighboring facilities for care.
This location includes an on-site Brewer Yacht Sales brokerage office. Click here to learn more about Brewer Yacht Sales, to meet the brokers, and to browse their yacht listings.
If you are looking for first-class amenities, just minutes from New York City, Brewer Yacht Haven Marina is an ideal location. Midtown Manhattan is only a 45-minute ride by train or car, and the train station is nearby.
Whether you are a casual cruiser, an ocean voyager, or a competitive sailboat racer, you will find a home for your boat at Brewer Yacht Haven Marina.
Photos of Brewer Yacht Haven Marina