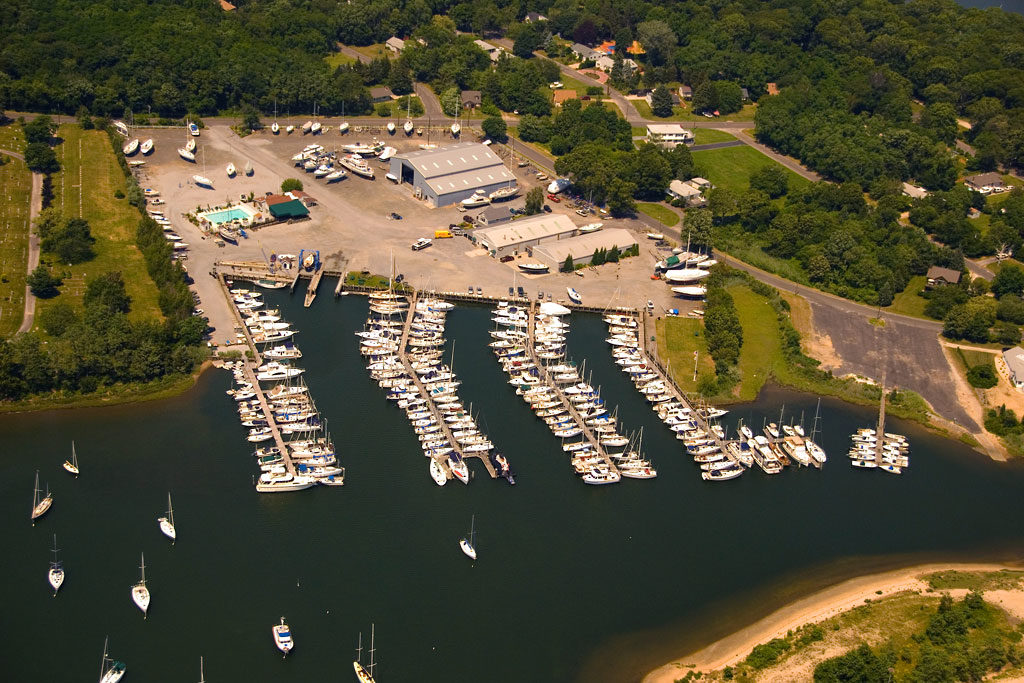 Greenport, New York has been a maritime center for over three centuries. Today, the town's heritage and charm is still evident, as it remains one of the world's finest boating centers. Located between the forks of eastern Long Island, Greenport is an ideal starting point for many adventures afloat. Not only is Greenport the gateway to the Peconic estuary, a series of beautiful and navigable bays for day sailing, gunk holing, and exploring, but it serves an ideal launching pad for offshore fishing.
As for yacht service, Brewer Yacht Yard at Greenport is second to none. From ABYC certified electricians, to master craftsmen, and from manufacturer-trained technicians to skilled applicators, this crew is willing and able to service yachts of all kinds - old, new, big, and small.
This location includes an on-site Brewer Yacht Sales brokerage office. Click here to learn more about Brewer Yacht Sales, to meet the brokers, and to browse their yacht listings.
Led by a manager who apprenticed as a wooden boat builder early in his career, and who draws on his experience working on everything from kayaks to America's Cup contenders, the crew at Brewer Yacht Yard at Greenport enjoys a good, solid reputation. The yard is considered the 'place to go' for just about any type of service, including engine and bow thruster installations, carpentry work, keel modifications, and paint finishes.
Servicing the North Fork and South Fork, including Sag Harbor and East Hampton, Brewer Yacht Yard at Greenport is also home to many transient guests throughout the summer months. The marina's 200 slips accommodate yachtsmen from near and far. Whether visiting for its proximity to exceptional cruising, for its full yacht service abilities, or as a home away from New York City, Brewer Yacht Yard at Greenport's quality service and customer care will define your experience.
Photos of Brewer Yacht Yard at Greenport