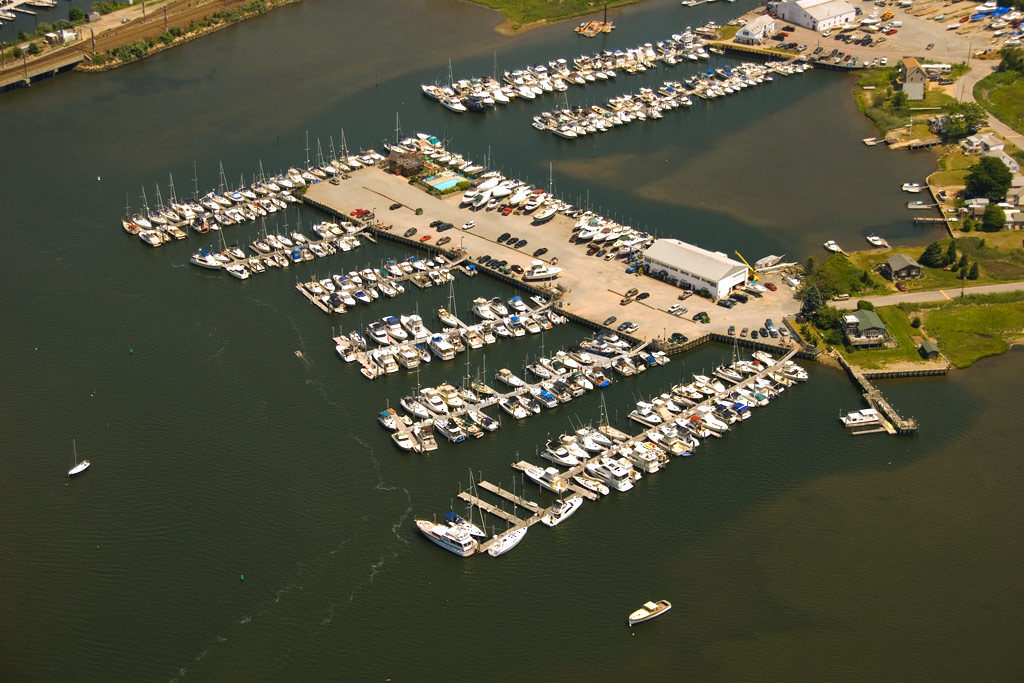 Brewer Yacht Yard at Mystic is your home away from home. Located on the charming and historic Mystic River, the marina is located just south of both bridges in a secure, protected spot, which eliminates the hassle of docking.
We are only 15 minutes from Long Island Sound, with some of the best boating and fishing that the area has to offer. Also, only minutes away from some of the finest tourist attractions in Southeastern Connecticut, such as the Mystic Aquarium and Institute for Exploration, the Mystic Seaport, and the Denison Pequotsepos Nature Center. There really is no better place to spend your vacation than in Mystic—where the past meets the present, and history comes alive.
This location includes an on-site Brewer Yacht Sales brokerage office. Click here to learn more about Brewer Yacht Sales, to meet the brokers, and to browse their yacht listings.
With our personalized service, skilled craftsmen, friendly professional staff, first class amenities and neighborly atmosphere, Brewer Yacht Yard at Mystic is your complete yachting destination.
Photos of Brewer Yacht Yard at Mystic