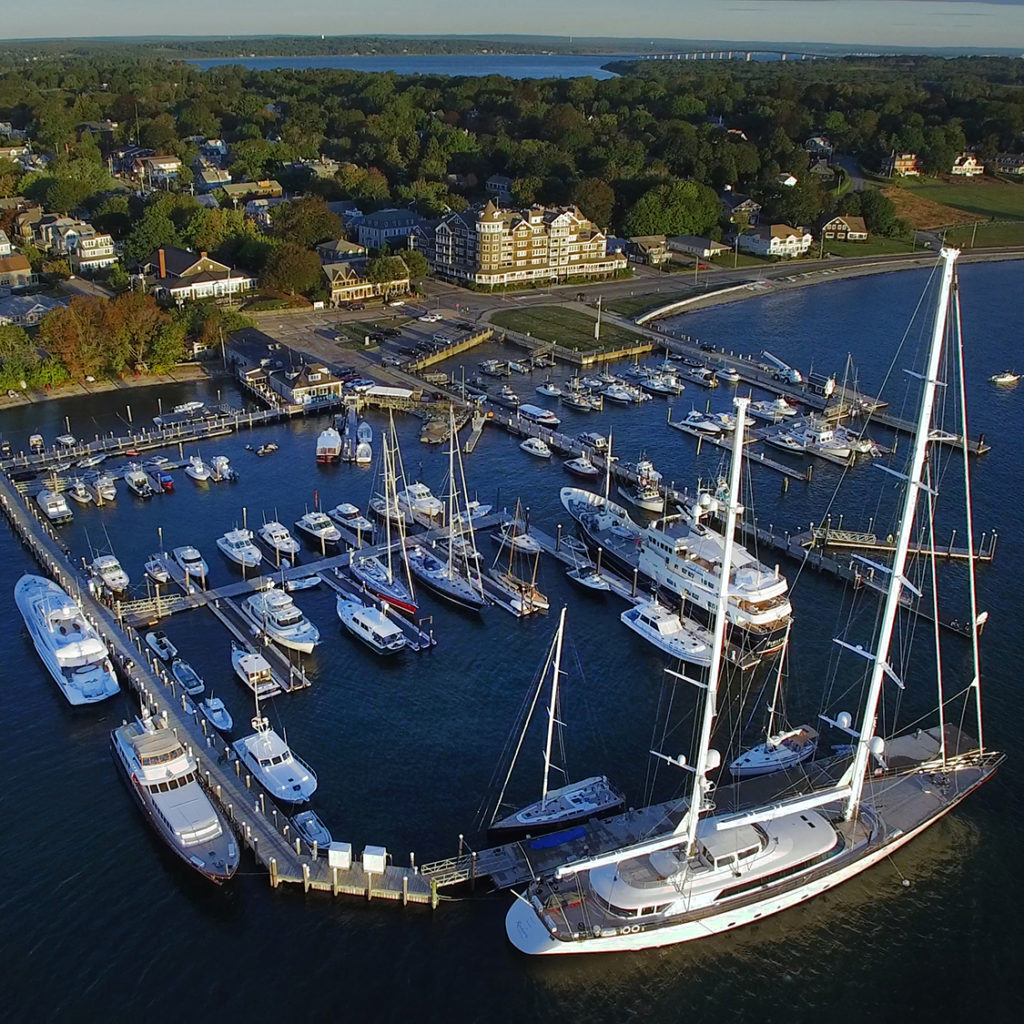 Conanicut Marine Services Inc. is a marina, boat yard, ship's store (Chandlery) and gift shop located at the mouth of Narragansett Bay and just across from Newport, R.I. in Jamestown. Conanicut Marine Services Inc. is known for its hospitality, excellent facilities, highly-trained technicians, and nearby amenities. CMS is an ideal base for cruising the waters of Narragansett Bay, Block Island, and the Elizabeth Islands or for racing on the Bay. Located in the center of the town of Jamestown, marina guests have easy access to restaurants, groceries, and laundry facilities and can enjoy a short walk or take the courtesy shuttle. This quaint island village is minutes from Newport via tender, car or ferry. May through September guests can take the Jamestown Newport Ferry which is based at Conanicut Marina and connects Jamestown Village to Newport Harbor.
Conanicut Marine Services Inc. has a 10-acre inland storage facility at Taylor Point that provides secure inside and outside storage for over 200 vessels. Heated storage bays offer a controlled environment for year-round service. Professional craftsmen have extensive experience with all marine systems associated with sail and power vessels including mechanical service and refits, electrical upgrades, traditional paint and advanced coatings, surface refinishing, and plumbing. CMS is an authorized dealer for Yamaha, Evinrude, Honda, Yanmar, Westerbeke and Nanni Diesel. ABYC certified technicians are on-hand to provide expert service.
The fully-stocked Chandlery offers engine parts, electronics and hardware as well as gift items such as clothing, shoes and books. Knowledgeable staff is available to answer questions and factory-certified technicians can install and service anything that they sell.
Photos of Conanicut Marine Services Inc.