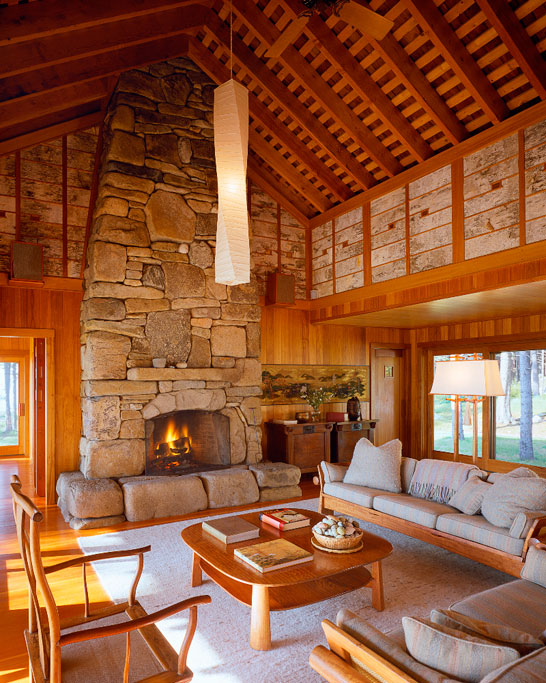 Jeff and Candy Gammelin started Freshwater Stone in 1976 after constructing their own home out of local fieldstone. Today the company has grown to employ 50 people year round. Our facilities cover 23,000 sq. ft. located on 20 acres in Orland, Maine. We own and operate a quarry 9 miles away from our shop, which produces our signature granite Freshwater Pearl®.
We are well known for our unique fireplaces and chimneys which emphasize sculptural and mosaic qualities. Additionally, a large portion of our business is devoted to landscape, architectural and cut to size stonework. We have a 7,000-square-foot fabrication shop where, since 1989, we manufacture custom installations for kitchens, baths and boats. Freshwater works throughout the Northeast and beyond — we recently finished up a large residential job in Hilton Head, South Carolina.
We are a resource for designers, architects, builders and homeowners. Please stop by our showroom on US Route 1 or visit us on the web at www.freshwaterstone.com . Thank you for your interest in Freshwater Stone!
Photos of Freshwater Stone