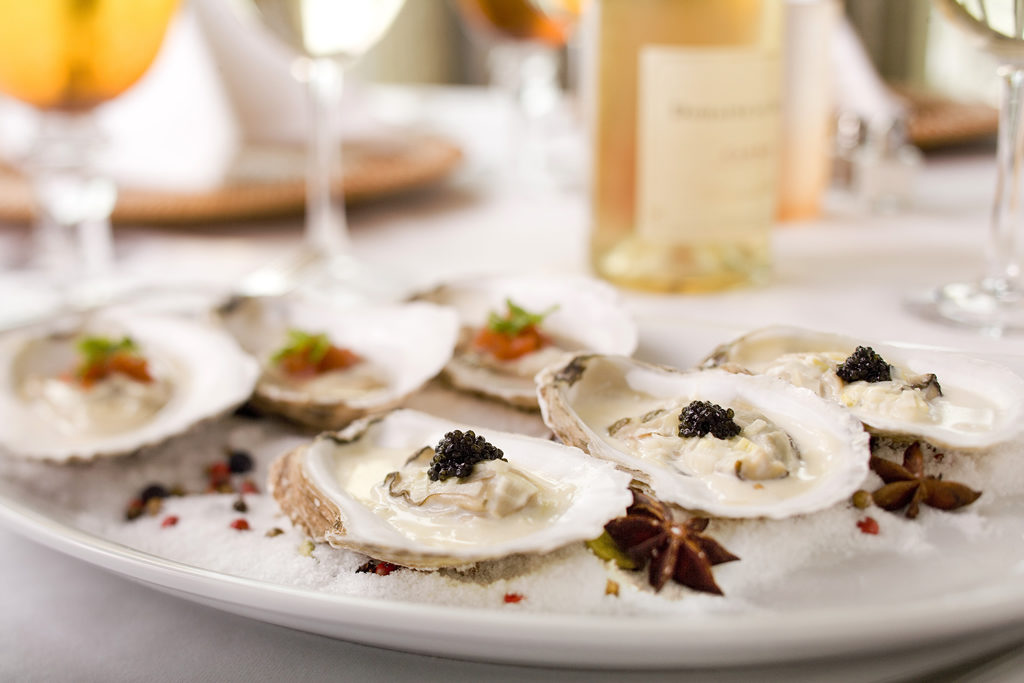 Lure Grill is located directly at South Beach in Edgartown, Martha's Vineyard, at the Winnetu Oceanside Resort — where rolling lawns meet the sea. Executive Chef Matthew Passalacqua invites dining patrons to savor his high-quality, "New American Cuisine" — inspired by local, seasonal, and sustainable ingredients — together with a spectacular ocean view and breathtaking night sky.
Enjoy a casual, relaxed dining experience with menu items ranging from a host of fresh seafood cuisine to Katama Farms chicken, beef, and vegetarian dishes. In addition to dinner, a "light bites" Bar Menu, Children's Menu, and delicious desserts are available. Enjoy your favorite specialty drinks and cocktails in our relaxing lounge or outside on our deck.
Lure Grill is ideal for a special, romantic dinner and friendly enough for the entire family. We can accommodate private parties for up to 30 guests, corporate events, and wedding receptions for up to 145 people. After dinner, take a stroll on our grounds or play a game of chess on our life-size, outdoor set. There is also plenty of free parking on site or take our seasonal, complimentary, Sunset Water Taxi Cruise directly from Edgartown Harbor, through sheltered Katama Bay, to Lure Grill for dinner and arrive in style!