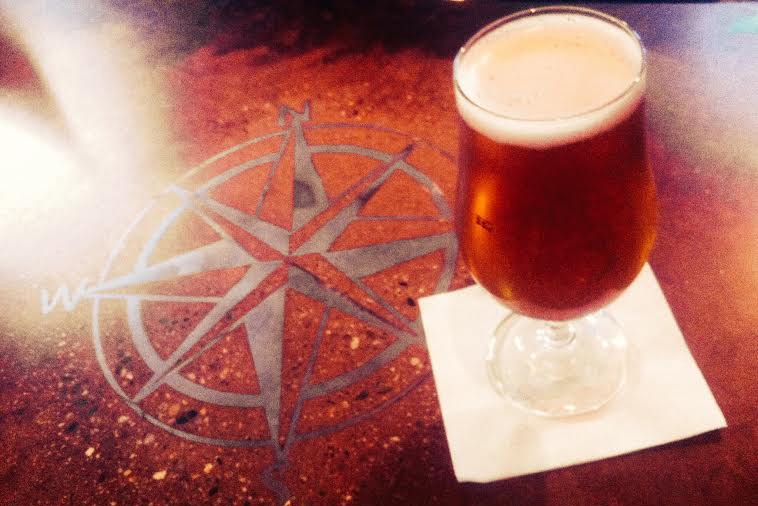 The Speedwell Tavern is a dedication to craft beer, a good cocktail, and comfort food done right in a laid-back and casual atmosphere. We offer 24 quality beers on draft, over 20 flavors of chicken wings, serve delicious all-Angus beef specialty burgers, and feature unique and creative dishes, all by a friendly and knowledgeable staff. The tavern, which offers latest flavors from Baxter Brewing Co. among its other beers, also features live music and special events.
But where did our name come from?
In 1620, the Pilgrims sailed from Holland back to England on the Speedwell to get ready for their journey to the New World. In England, the passengers met with other Pilgrims and other folks they called "Strangers." The Strangers consisted of merchants, treasure hunters, gypsies, and others of the type not looking so much for religious freedom as much as they were for adventure and riches.
Speedwell was found to be taking on water, and it, along with the Mayflower, was put into Dartmouth for repairs. On the second attempt, Mayflower and Speedwell sailed about 100 leagues beyond Land's End, but Speedwell was again found to be taking on water. Finally, they were forced to return to England and abandon the Speedwell, as it had become too leaky to continue on.
Some say the mast was too large for the ship, others say its passengers purposely sabotaged it to get out of the long and difficult journey. There's even a story kicking around that the owner of the Speedwell was so in love with the ship that he himself sabotaged it to spare it from the dangerous trip. Not all of the passengers from both ships could fit aboard the Mayflower and it became necessary to leave some of them behind, along with some of the very important cargo — a large amount of beer…
The Speedwell Tavern is our idea of a great place to relax, have fun, and find something new every time you visit. Because, it's all about making friends out of "Strangers." We hope to see you soon!
Photos of Speedwell Tavern