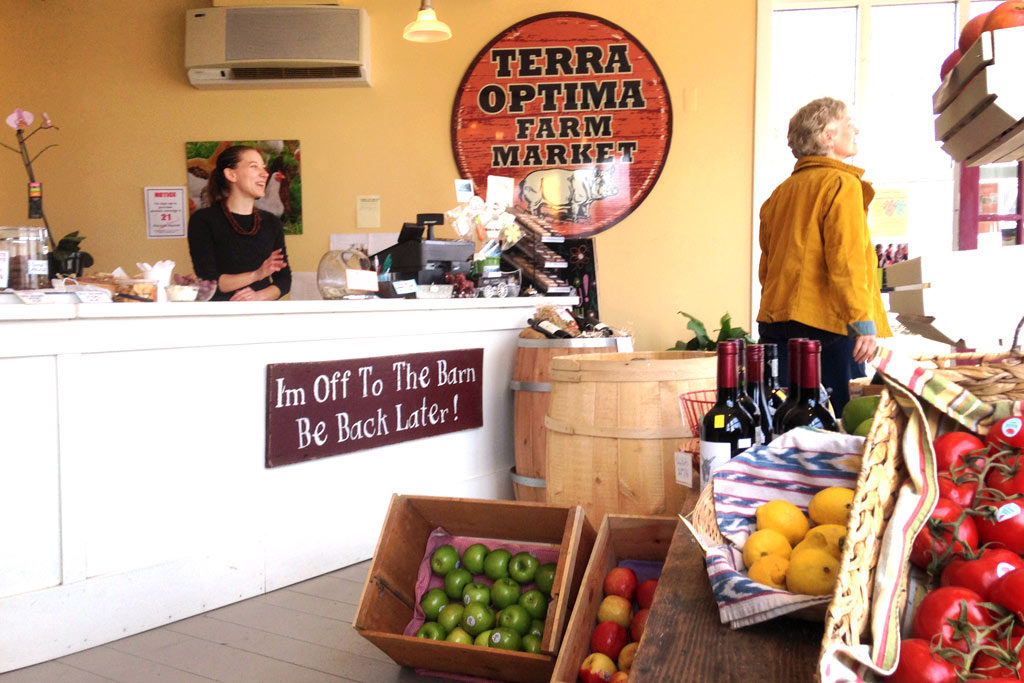 Terra Optima Farm Market started out as a way for farmer Cheryl Denz to sell her products year-round. Later, she started carrying the products of other small local farmers, who were also having difficulty in the off-season because there wasn't any outlet for local farmers to sell their goods year-round. So the concept of the Terra Optima Farm Market began!
Now, at the height of the season, Terra Optima Farm Market will be representing as many as 26 local farms. This Includes meats, dairy products, eggs, and a wide array of fresh vegetables and fruits.
For boaters, the benefit to having a market on the south end of Rockland is that it's close to the harbor. The market is an easy walk or bicycle ride for folks arriving in Rockland by water. (We also deliver.)
The mission of the market is to deliver as many local goods as possible, but we also have imported gourmet products. Breakfast, lunch, or dinner can be put together with the products from our store. We also offer sandwiches, soups, and fresh-baked goods made on the premises. We also have an excellent selection of wine and beer.
Photos of Terra Optima Farm Market