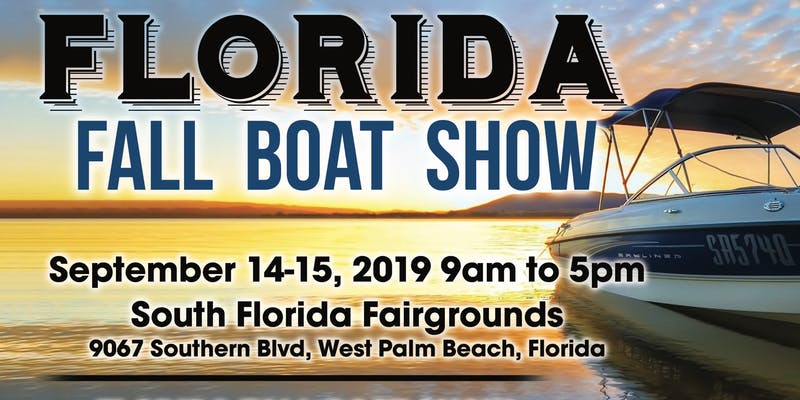 BOAT SHOW – MARINE FLEA MARKET – MARINE ART – BBQ FEST
The Boat Show is easily accessible from I-95 and the Florida Turnpike. arm up with hot deals. Boat shows are the place to buy! Hundreds of new model and closed out boats are available to buy on site. Often some of the best prices of the year are available as exhibitors offer special show pricing or other incentives. Plus, it's the perfect time to order a new boat to ensure it arrives ready to launch in the spring. Over 100 Boats on Display and For Sale.
Over 300 Marine Exhibitors with docklines, halyards, sheetlines, anchor lines, ladders, seats, bikini tops, life vests, mooring whips and bases, gauges, wake boards, skis, wake surfers, knee boards, boat covers, scissors, fenders, offshore rods, reels, tackle, lures and all kinds of other stuff.
In addition to the boats and merchandise, seafood vendors will be ready to satisfy hungry customers, offering delicious seafood including lobster, conch, shrimp, crab and fish served up many different ways.
Visit the South Florida Fall Boat Show website for more information, special hotel rates and specific driving directions: http://www.FloridaFallBoatShow.com. For vendor information, visit the website or contact Under the Sun Promotions at 954-205-7813 or e-mail: [email protected]