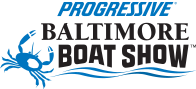 The
Progressive® Insurance Baltimore Boat Show
once again sets sail for the Baltimore Convention Center for the largest indoor boat show in the MD, D.C., and Chesapeake Bay region on January 23-26, 2020. This year's show will be expanded by 32,750 square feet, for a total of 211,750 square feet, bringing more products and new activities for the whole family.
The Progressive Insurance Baltimore Boat Show will bring over 300 boats, ranging from fishing to cruisers and pontoon to tow and skiff styles, to Baltimore's boating community. There will be demonstrations, special events, giveaways, shopping experiences, family-friendly activities, and much more for all attendees. This event is a one-stop shop for boating lovers of all ages to get into gear before the summer season.
Some of the 2020 show highlights include:
For Enthusiasts
Super Thursday: On opening day, guests will receive the best deals of the weekend with special offers, admission discounts, food and beverage discounts, and more exclusive deals.
"Go Fishing" Friday: Guests can compete in a virtual fishing contest where they will battle for the best score to win giveaways and a shot at the grand prize – a fishing charter. Guests will also learn about light tackle lures, selecting the right rods and reels, and selecting lines at the tackle station.
Boating Career Days: Part of a larger initiative from the National Marine Manufacturers Association (NMMA) aimed to educate students from local and tech schools about career paths available in marine technology and the recreational marine industry.
Family Fun
10th Annual Crab Pickin' Contest: The 10-year anniversary of the popular crab picking contest, sponsored by Conrad's Seafood Restaurant and 100.7 The Bay, returns on January 24th from 5:00-7:00 p.m.
Touch-a-Boat Tour: Junior skippers can participate in this exciting scavenger hunt by visiting "boat stops" across to the Show floor to receive stamps in their passports. Completed passports will receive a prize!
Build-a-Boat Tour: Children ages 12 and younger will be able toput their nautical engineering to the test by building their own take-home model boats.
New this year!
Discover Boating Experience (DBX): A new, pop-up entertainment marketplace is a place for guests to listen to presentations from local vendors, ask questions, or to just kick back and relax, charge their phones and have a drink.
WHEN:
Thursday, January 23 – Sunday, January 26, 2020
Thursday 10:00 AM – 8:00 PM
Friday 10:00 AM – 8:00 PM
Saturday 10:00 AM – 8:00 PM
Sunday 10:00 AM – 5:00 PM
WHERE:
Baltimore Convention Center
1 West Pratt Street
Baltimore, Maryland 21201
TICKETS:
Tickets to go on sale Nov.1. Adults ages 13 and up are $15.00.
$2 off advanced tickets purchased online or onsite when purchased using the kiosks.
Children ages 12 & younger: FREE
$2 off for military and first responders when purchasing on site with Friday, Jan. 24.
$5 tickets after 5 p.m. on Thursday, Jan. 23.