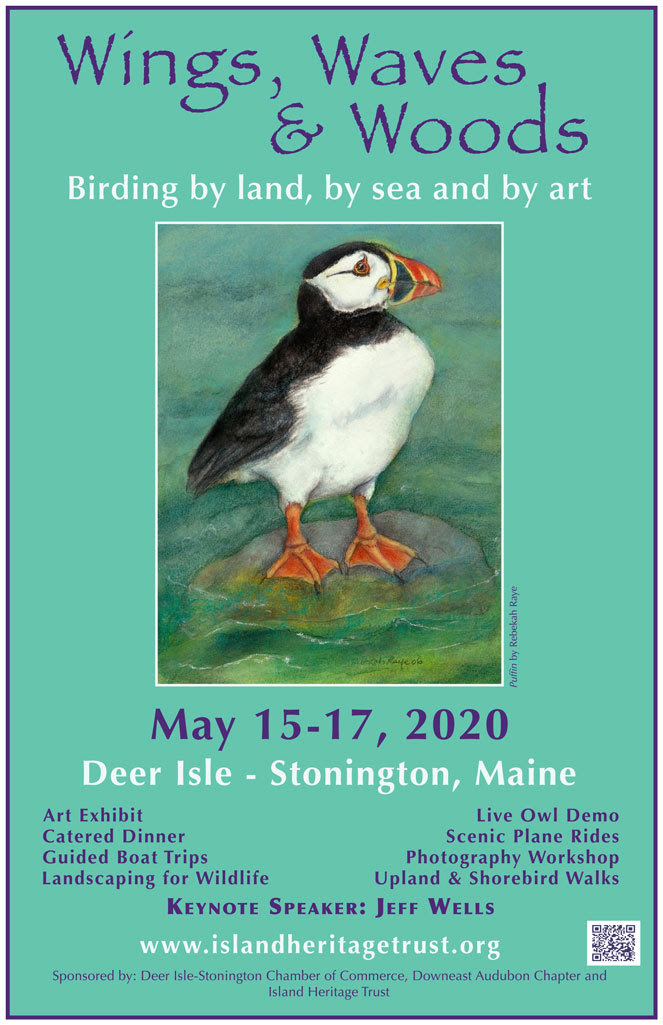 A Festival of Birding and Art on Deer Isle, Maine
Wings, Waves & Woods, held annually in May, provides islanders and visitors the opportunity to pick and choose from numerous birding and art activities, or simply take time to explore.
Weekend guided walks led by experienced and active birders. Boat tours offered for an up-close look at seabirds, as well as seals and porpoises. Welcome packets, including bird lists, nature preserve information, maps, an Island Guide, and other useful information are available at Island Heritage Trust.