Tides Today & Tomorrow in Stonington, CT
TIDE TIMES for Friday 12/1/2023
The tide is currently falling in Stonington, CT.

Next high tide :
11:33 PM
Next low tide :
5:16 PM
Sunset today :
4:20 PM
Sunrise tomorrow :
6:53 AM
Moon phase :
Waning Gibbous
Tide Station Location :
Station #8458694
Printing our tide charts?
Help us keep our doors open and lights on by registering as a member of US Harbors.
It's simple and free!
Stonington, CT Tides - Dec 2023
Date
High Tide
Low Tide
Sun
Moon
AM
ft
PM
ft
AM
ft
PM
ft
Rise
Set
1
Fri
11:05
2.6
11:33
2.2
4:17
0.1
5:16
0.3
6:52
4:20
2
Sat
11:53
2.4
5:02
0.3
5:59
0.4
6:53
4:20
3
Sun
12:23
2.1
12:41
2.2
5:50
0.4
6:51
0.5
6:54
4:20
4
Mon
1:13
2.1
1:27
2.1
6:48
0.5
7:55
0.5
6:55
4:20
5
Tue
2:02
2.1
2:11
2.0
8:02
0.6
8:56
0.5
6:56
4:19
6
Wed
2:49
2.1
2:57
1.9
9:23
0.6
9:44
0.4
6:57
4:19
7
Thu
3:39
2.2
3:48
1.9
10:27
0.5
10:26
0.3
6:57
4:19
8
Fri
4:29
2.3
4:42
2.0
11:18
0.3
11:05
0.2
6:58
4:19
9
Sat
5:17
2.5
5:34
2.1
12:02 PM
0.2
11:44
0.0
6:59
4:19
10
Sun
6:02
2.7
6:21
2.2
12:43
0.1
7:00
4:19
11
Mon
6:45
2.8
7:06
2.3
12:23
-0.1
1:25
-0.1
7:01
4:19
12
Tue
7:28
3.0
7:52
2.4
1:04
-0.2
2:09
-0.1
7:02
4:19
13
Wed
8:14
3.1
8:39
2.5
1:48
-0.2
2:55
-0.2
7:03
4:20
14
Thu
9:01
3.1
9:28
2.6
2:34
-0.2
3:41
-0.2
7:03
4:20
15
Fri
9:51
3.1
10:20
2.6
3:23
-0.2
4:25
-0.1
7:04
4:20
16
Sat
10:44
3.0
11:16
2.6
4:13
-0.2
5:11
-0.1
7:05
4:20
17
Sun
11:40
2.9
5:05
-0.1
6:00
0.0
7:05
4:21
18
Mon
12:13
2.6
12:38
2.8
6:03
0.1
6:57
0.0
7:06
4:21
19
Tue
1:12
2.6
1:35
2.6
7:20
0.2
8:04
0.1
7:07
4:21
20
Wed
2:10
2.7
2:33
2.5
9:17
0.3
9:09
0.1
7:07
4:22
21
Thu
3:10
2.8
3:34
2.4
10:39
0.2
10:05
0.1
7:08
4:22
22
Fri
4:12
2.9
4:37
2.3
11:39
0.1
10:52
0.0
7:08
4:23
23
Sat
5:13
2.9
5:37
2.4
12:30 PM
0.1
11:36
0.0
7:09
4:23
24
Sun
6:09
3.0
6:31
2.4
1:15
0.0
7:09
4:24
25
Mon
6:59
3.0
7:20
2.5
12:18
0.0
1:58
0.0
7:09
4:25
26
Tue
7:46
3.0
8:06
2.5
1:00
-0.1
2:37
0.0
7:10
4:25
27
Wed
8:30
2.9
8:50
2.5
1:44
-0.1
3:12
0.0
7:10
4:26
28
Thu
9:13
2.8
9:33
2.4
2:30
-0.1
3:45
0.0
7:10
4:27
29
Fri
9:54
2.7
10:17
2.3
3:15
0.0
4:18
0.1
7:11
4:27
30
Sat
10:35
2.5
11:00
2.2
3:59
0.0
4:50
0.1
7:11
4:28
31
Sun
11:15
2.3
11:44
2.1
4:42
0.1
5:25
0.2
7:11
4:29
Date
High Tide
Low Tide
Sun
Moon
AM
ft
PM
ft
AM
ft
PM
ft
Rise
Set
www.USHarbors.com
Sponsored Content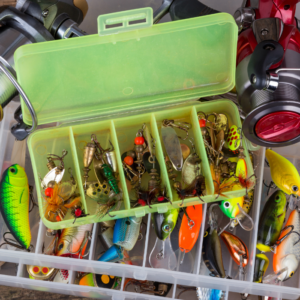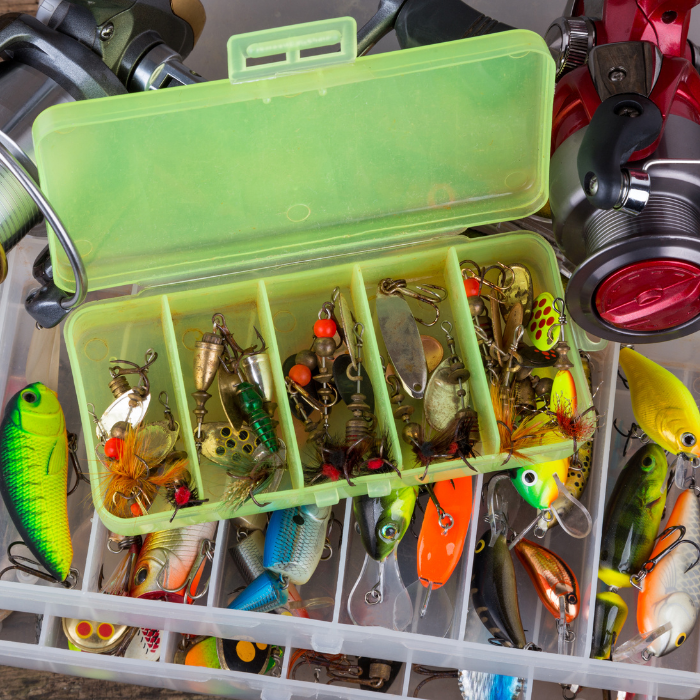 Nowadays, there is no shortage of tackle options anglers have at their disposal. From big swim baits and colorful jigs to terminal tackle and everything in between...staying organized is paramount to a successful and efficient day on the water. In this article, we're going to take a look at 10… Learn More