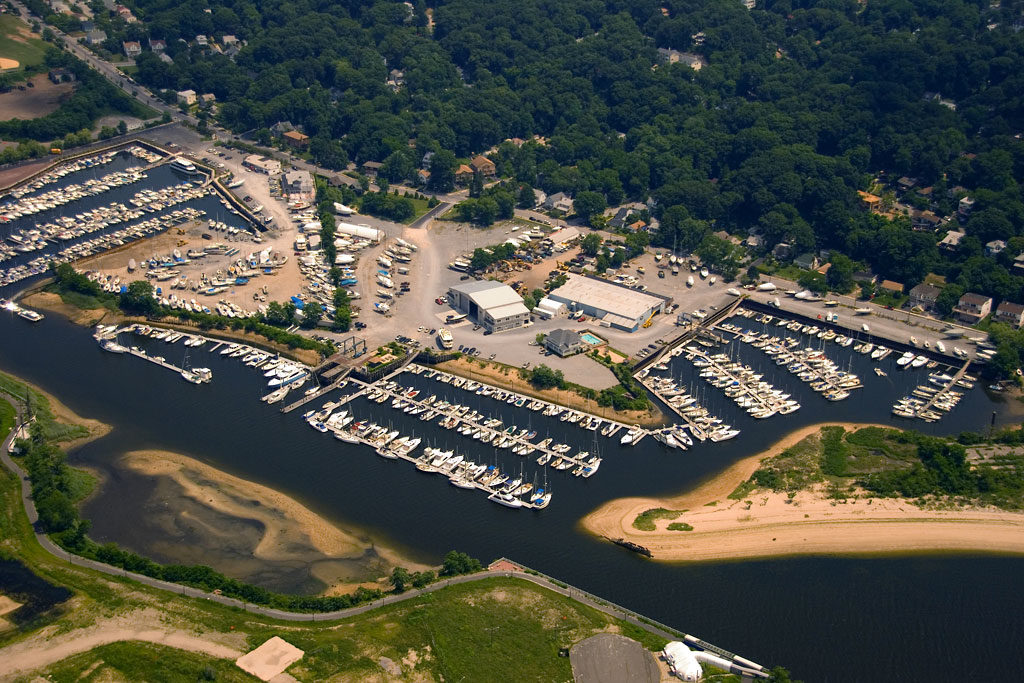 Brewer Yacht Yard at Glen Cove is located in protected Hempstead Harbor on Long Island's 'Gold Coast'. Earning its place in yachting history at the turn of the last century, Glen Cove was home to the original clubhouse of the New York Yacht Club, which was founded in 1844.
Surrounded by water on three sides, Glen Cove presently has over ten miles of waterfront including three public beaches, two nature preserves, a public golf course and a public park. The beautiful countryside, large harbor and short boat ride to New York City made it an ideal location and home port for your yacht.
Brewer Yacht Yard at Glen Cove sits in a wonderfully protected spot, just inside Glen Cove creek. Whether choosing Glen Cove for its convenient commute to New York City, for its historical ties to yachting history, or for its reputation for quality amenities and service … you will have selected a yacht yard that is in keeping with the Brewer Yacht Yard tradition of excellence.
Photos of Brewer Yacht Yard at Glen Cove