We've upgraded US Harbors!
See what's new and let us know what you think. Also, before you get started a few things to note:
You'll need to update your bookmarks to our old site using the pages on the new site.
If you are currently a registered user, you'll need to request a password reset to log into the new site. Please do this (and if you are not registered, you should!) so we can 'remember' your home harbor and make it your default landing page each time you visit.
Exciting news for those of you with businesses related to life on the coast: We have just launched our new US Harbors Business Membership. Please join us, as we have a lot of great things planned for our businesses!
1
It's quicker & easier to find your harbor.
Just click "Use my Location" and go right there!
Or type your harbor, region, or state in the Harbor Search Box.
You can also browse your state to see a clickable map of every harbor.
Don't forget to register — it's FREE — and when logged in your home harbor will be the first thing you see.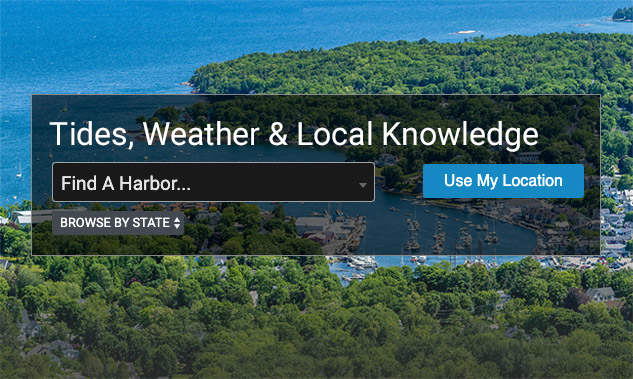 2
Our tides and weather are better than ever, giving the most complete picture of coastal conditions available anywhere!
There's a snapshot of current conditions at the top of every harbor.
A new 24-hour wave graph helps you quickly scan the tides.
It's easier to move seamlessly between tides and weather.
And we haven't made any changes to the printable tide charts you love!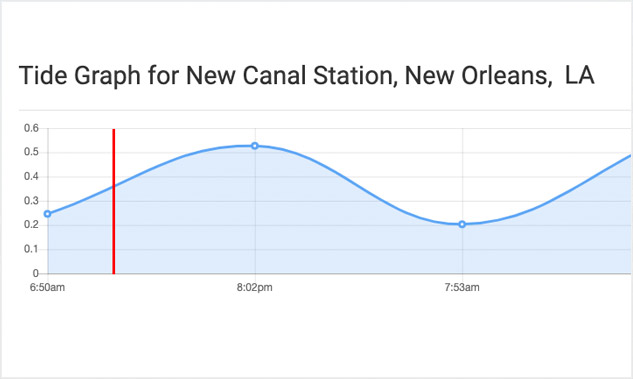 3
We've added events and other things to do while you're on the coast.
Interested in Boat shows, Lobster Festivals, Regattas, or Fishing Tournaments?
Events are listed by state, region and harbor, and you can filter the list by what you're interested in.
Quick access to event information, ticket purchase, and directions.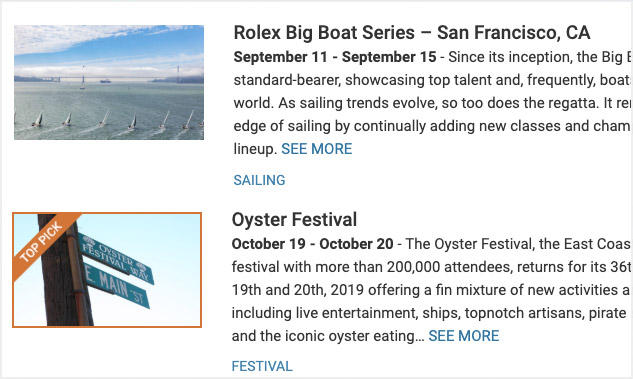 4
New content channels are now available for those of you with special interests like Boating or Fishing.
Single location for all news, events, how-tos, videos, condition reports, etc., on topics you love.
Filter by state or browse across states.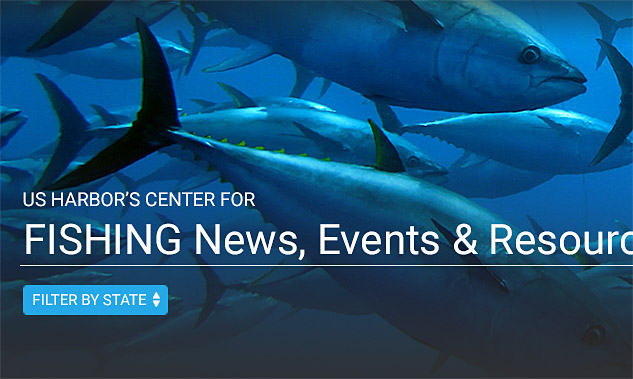 5
Quick, single-click access to goods & services wherever you are on the coast.
Need a marina, bait, or cup of coffee? Want to book a fishing charter or hotel room?
Just select what you're looking for from the right in your harbor and we'll take you to it.
If you don't see what you're looking for right in your harbor, let us know and we'll help find it for you!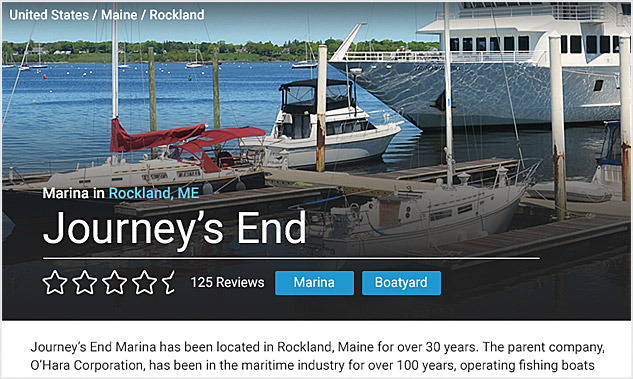 6
We've always adding more and better news, so don't miss our articles across our US Harbors community.
It's quick and easy to filter by topics and locations near you.
We're always interested in hearing from you about stories we should include, and/or topics you're interested in.