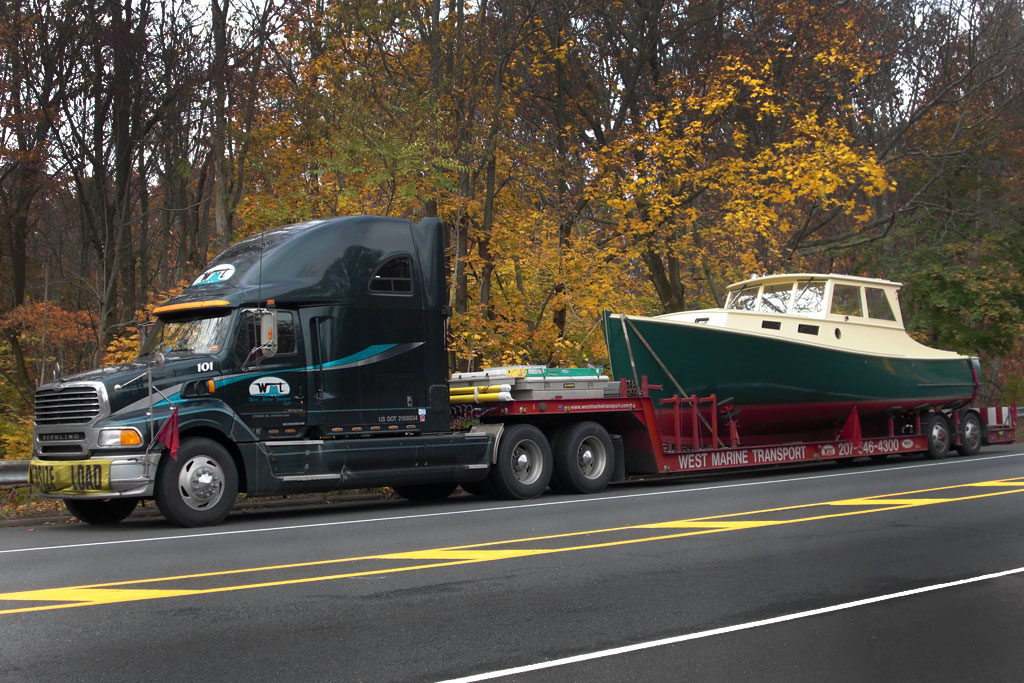 West Marine Transport was established as yet another service being offered from our family's boat shop in Steuben, Maine. Our family has built custom boats for over 30 years, however, transporting them has allowed us to diversify within our industry. Currently we are operating along the East Coast states as well as into Canada. We have recently completed hauls from Florida, Maryland, Alabama, New Jersey, Connecticut, and Vermont, just to list a few. We meet all Federal Safety Regulations, hold a certified DOT number and provide full insurance on our equipment & cargo.
We started out in the transporting industry with only being able to Long Haul from (State to State). However, with our purchase in spring 2014 of a local hauling business, we are able to offer both Hauling & Launching services.
Each trailer, the Lowboy or Hydraulic, allows for us to move both powerboats an sailboats (Masts included). A typical size boat that the Lowboy can hold is up to 54' lengths, and the hydraulic trailer handles up to 47' lengths.
With each vessel being different, we hope you don't hesitate to contact us for a free quote regarding your boat-hauling needs!
Photos of West Marine Transport