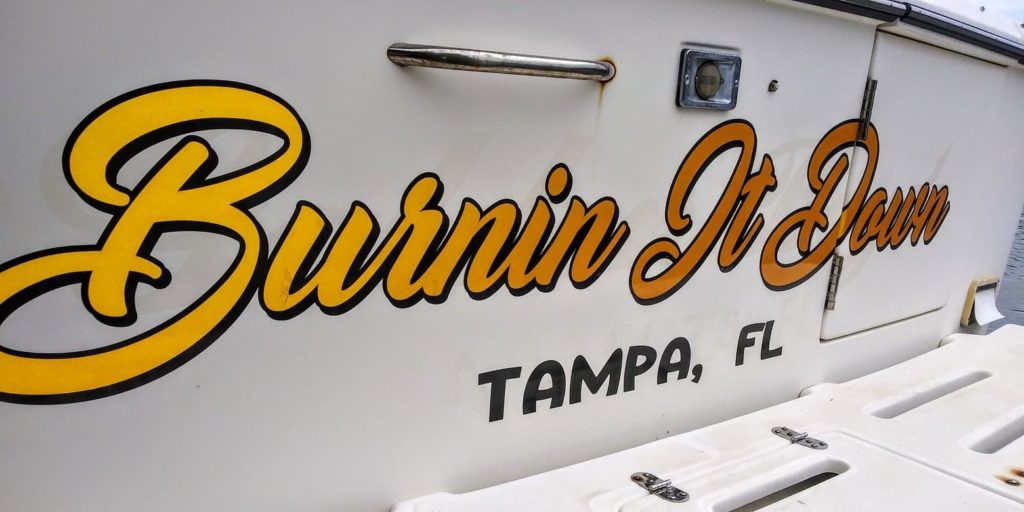 Naming your boat is easy. Picking the right graphics, lettering and installing them can be a challenge. The Boat name guy can help!
The Boat Name Guy can help you as soon as you are ready to make a name for your boat. With the easy Boat Identity Form you can have a response quickly and affordable.
Local boat name service 50 mile radius from the Clearwater, Tampa Bay area.
Photos of Boat Name Guy LLC