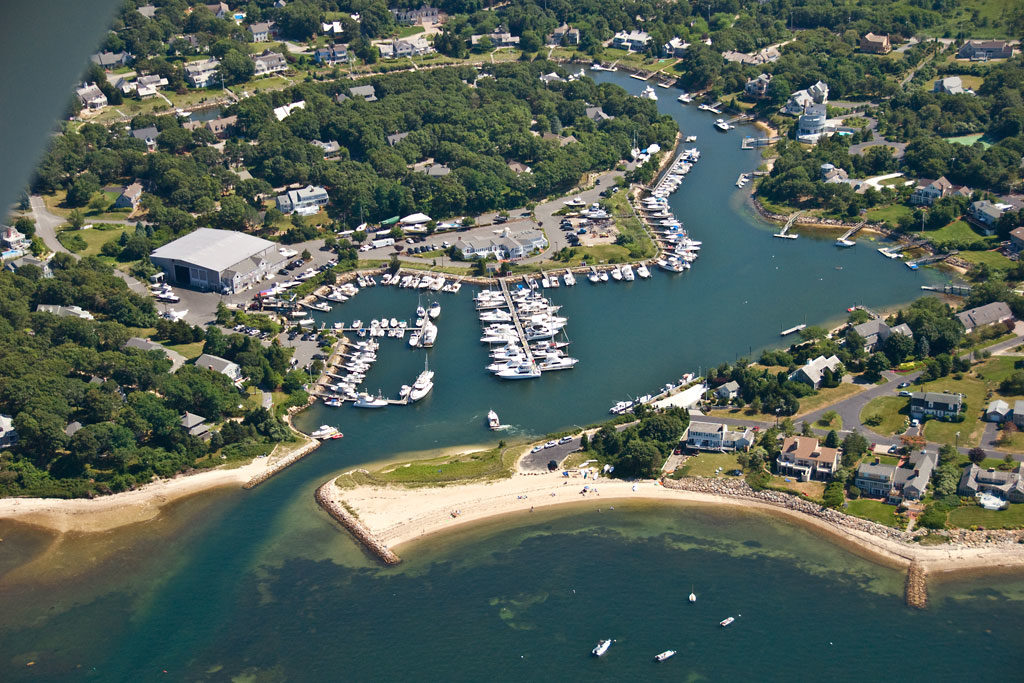 Tucked away in a well-protected cove - surrounded by sea grass, sandy shores, bayberry, and scented rosa rugosa - Brewer Fiddler's Cove Marina is Cape Cod at its best. Conveniently located, Fiddler's Cove is an ideal port for the area's best cruising grounds, with easy access by sea – or land. Whether staying for one night or the entire season, our serene harbor, exceptional facilities, and friendly staff will make your experience memorable
In addition to our 130 state-of-the-art floating docks and full-length finger piers for yachts up to 65', we offer splash and go' dry rack storage. Also, on site is our lavish clubhouse, which offers:
-private showers and laundry
-a galley and library
-lounge with fireplace, pool table, TV & stereo system
This location includes an on-site Brewer Yacht Sales brokerage office. Click here to learn more about Brewer Yacht Sales, to meet the brokers, and to browse their yacht listings.
Photos of Brewer Fiddler's Cove Marina