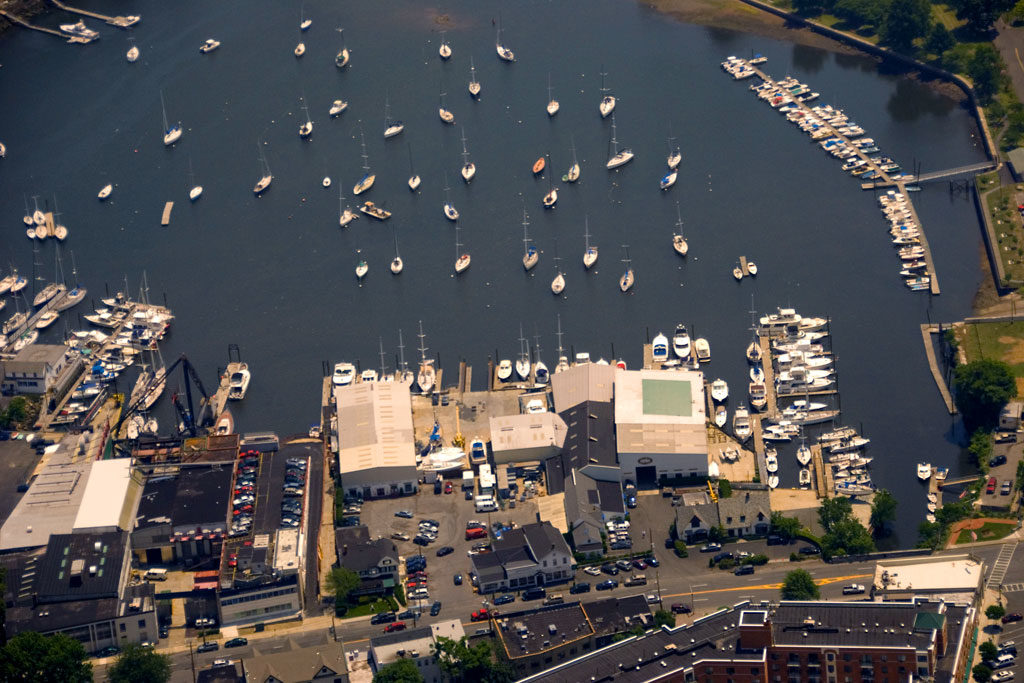 Located at the head of the East Basin of Mamaroneck Harbor, in the heart of the boating community, is Brewer Post Road Boat Yard. It is located next door to the R.G. Brewer Hardware Store, which has been continuously operating since 1879 by the Brewer family. The acquisition of the Brewer Post Road Boat Yard, in 1964, was the start of the growing Brewer Yacht Yard family of marinas, located throughout the Northeast.
Brewer Post Road Boat Yard offers a perfectly protected location for your boat in Mamaroneck, only 12 miles from the Throg's Neck Bridge by water, or 30 minutes from Manhattan by car. Home to the second-largest harbor for small vessels on the East Coast, the whole Larchmont / Mamaroneck area is a boat-lover's paradise. The harbor is filled with boats and steeped in yachting history, while its scenic shoreline is accenuated by private beach clubs.
In town, the Emelin Theater offers a range of shows and musical performances all year long. Within walking distance of Brewer Post Road Boat Yard are restaurants, grocery stores, shops, a train station, banks and a movie theater. Larchmont Race Week, every July, draws hundreds of boaters to the area.
By water, there are many choices for boating activities. You are can visit a multitude of beautiful West Long Island Sound harbors, participate in world famous historic sailing regattas, and enjoying fishing the waters thriving with bluefish and striped bass.
Brewer Post Road Boat Yard's tremendous service capabilities—packed into the yard's small space—offer unparalleled service and repair in keeping with the Brewer tradition.
Photos of Brewer Post Road Boat Yard