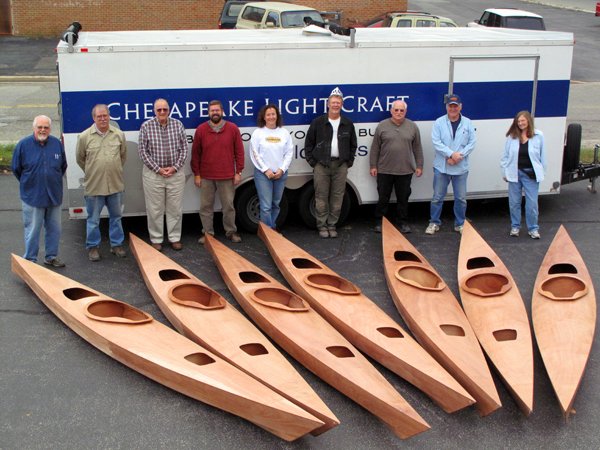 Chesapeake Light Craft's mission is to help people build boats. Founded in 1991, CLC has shipped more than 24,000 wooden boat kits to more than 70 countries. CLC offers kits and plans for a huge variety of small boats suitable for amateur boatbuilders, plus all of the lumber, hardware, and supplies unique to wooden boats.
CLC's award-winning designs include kayaks, canoes, dinghies, skiffs, sailboats, rowing craft, and stand-up paddleboards from 8 to 31 feet. CLC is devoted to helping boat builders of all skill levels. Artisans count on us for great plans and materials. Novices will find all of the resources they need to make building a CLC boat the experience of a lifetime: complete boat kits, marine grade supplies, comprehensive instructional materials, videos, scores of pages of helpful tips, and unlimited tech support.
For two decades, educational programs have been a large and growing facet of CLC's broad expertise. CLC develops and leads boatbuilding classes all over the world for students of all ages and backgrounds. CLC's 18 employees comprise over 125 years of practical boatbuilding experience.
Photos of Chesapeake Light Craft