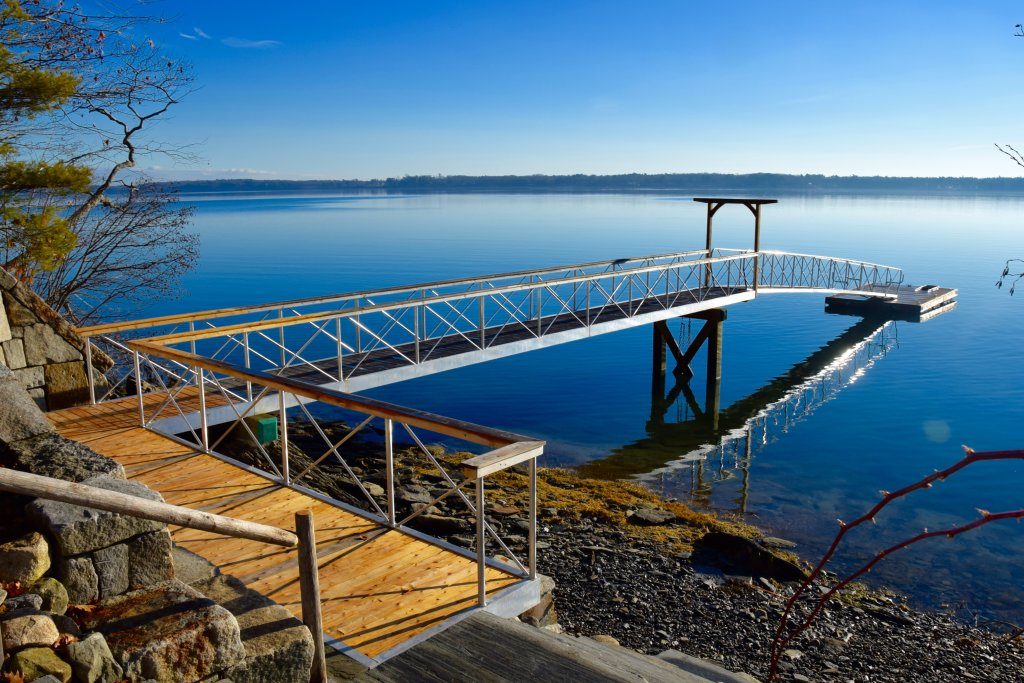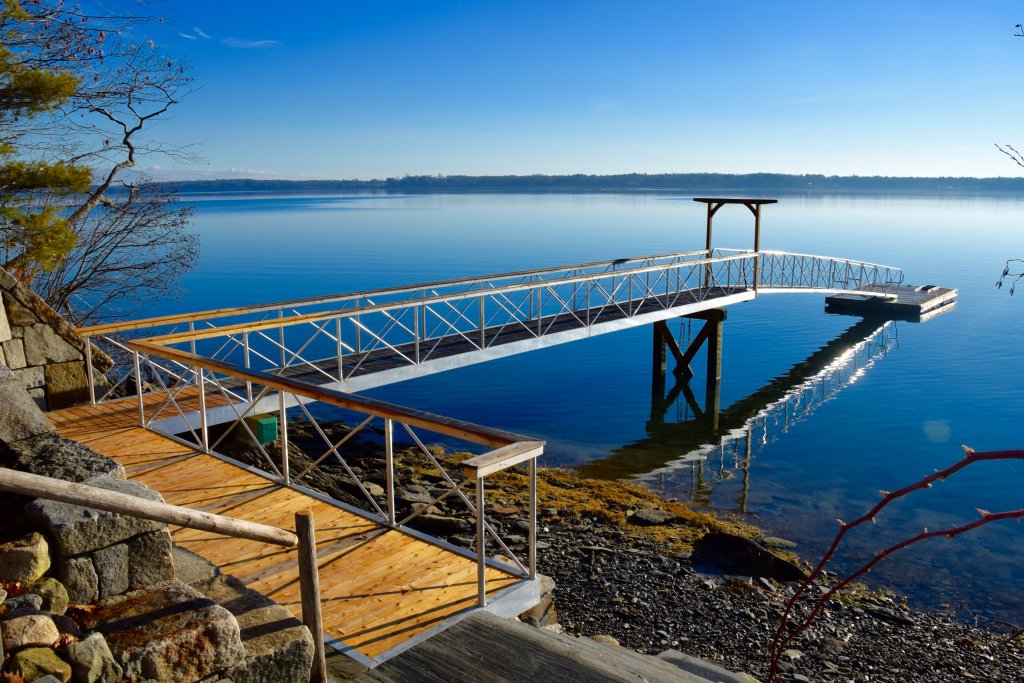 Marine Construction:
• Dock Building - Design and Permitting through Construction
• Island Transportation
• Aluminum Gangways
• Bulkheads & Sea Walls 'Äì Stone and Timber
• Mooring and Anchoring
• Crane Services and Salvage
• Mobile Mast stepping
Falls Point Marine has a unique team of seaworthy professionals with extensive maritime experience serving the private and commercial communities on the coast.
Falls Point Marine builds and services custom piers that are designed to respond to the heaviest of Maine weather. We fabricate in aluminum, steel, and wood as well as composite materials. Our latest pier and gangway designs are strong, light, and easily serviced. We create a product that has style as well as function and longevity.
Because each site will have specific challenges, Falls Point Marine works closely with local, state and federal agencies to help permit your project.
As mooring and anchoring specialists, we take great pride in upholding the quality of our systems and we take proactive steps to ensure storm preparedness. Falls Point Marine will provide this exceptional service to all our customers 24 hours a day.
Photos of Falls Point Marine