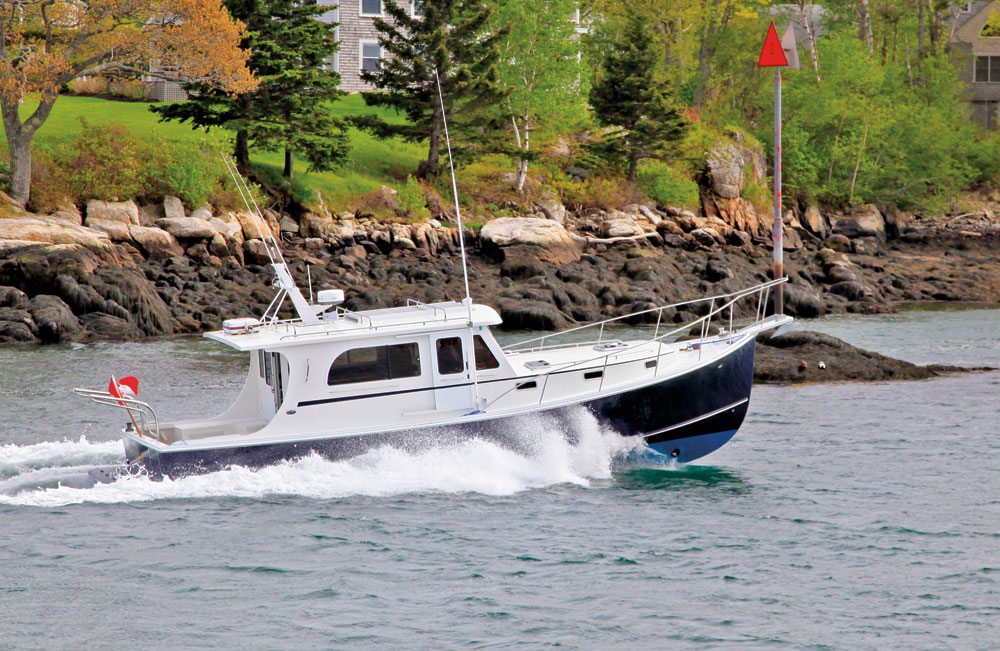 Farrin's Boatshop custom builds modern workboats, commercial sport fishermen, and pleasure yachts. At Farrin's, pride in our workmanship has been continuously applied during more than 40 years of building boats. Our craftsmanship in design and construction will give your custom project the quality that has made Maine famous in the boatbuilding industry.
Most fiberglass hulls are delivered bare. We then install the power plant, shaft, propeller, and rudder before beginning to finish your boat with a custom superstructure and interiors.
Farrin's Boatshop also builds custom wooden hulls. Our roots in wooden boatbuilding run deep, with many years of experience in the building and repair of traditional wooden boats.
Our "Common Sense" approach to the design of your boat stems from our belief that boats, first and foremost, should fit each owner's personal needs. For example, a large amount of bright wood trim may require more maintenance than an owner is willing to give. On the other hand, owners have different levels of tolerance for paint and varnish work. Bright work may be important to you. Your personal choices will be considered before we start designing and constructing your boat. Other decisions include power, drive method, electronics, etc. Every detail is carefully planned before beginning.
Photos of Farrin's Boatshop