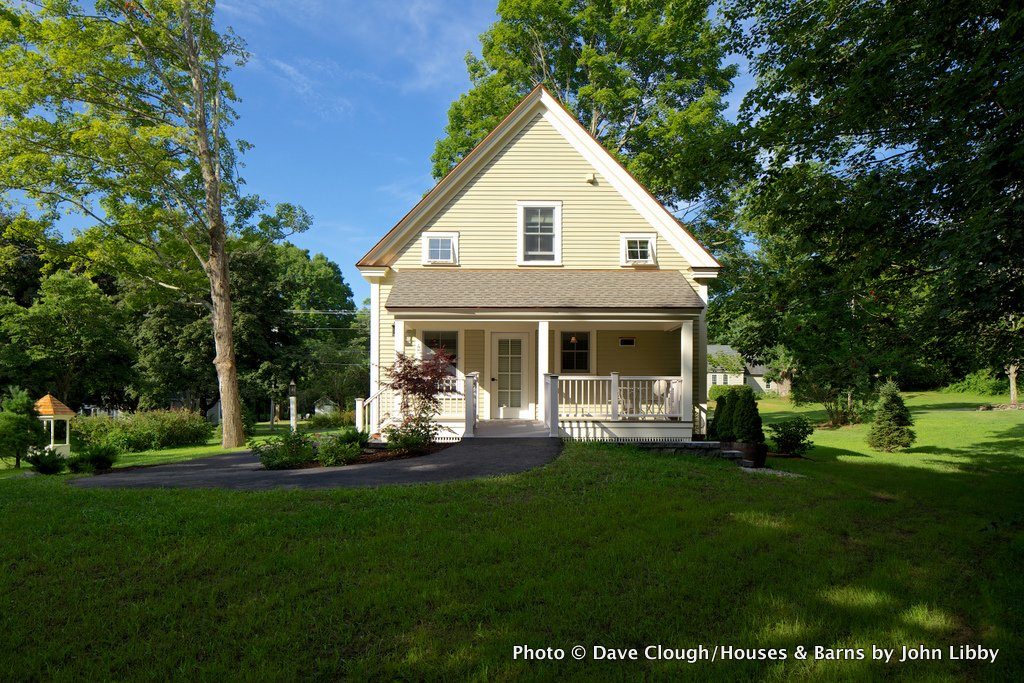 At Houses & Barns by John Libby we accept responsibility for the entire project: from initial conceptualization to construction drawings to the finished project. Fine craftsmanship and creative design are our hallmarks. We work one-on-one with you to transform your dreams and ideas into a beautiful house or barn that will be treasured for many generations.
Today, the John Libby team uses the same traditional skills and design techniques that John mastered through restoration to craft high-quality, low-maintenance custom houses and barns. Our team represents a group of highly skilled, highly committed individuals dedicated to delivering what you want. In fact, most owners tell us they are sorry to see our crew leave at the end of a job because they have become a part of their lives.
We give personal attention to each of our clients, taking on only a limited number of projects at a time. We work together to make sure the job gets done right and on time, enabling you to relax and enjoy watching your vision develop. And when the project is complete we stand behind our work!
If you seek creative custom design, enduring construction, high value, the latest building technology and an unparalleled level of personal service, call us first.
Photos of Houses & Barns by John Libby