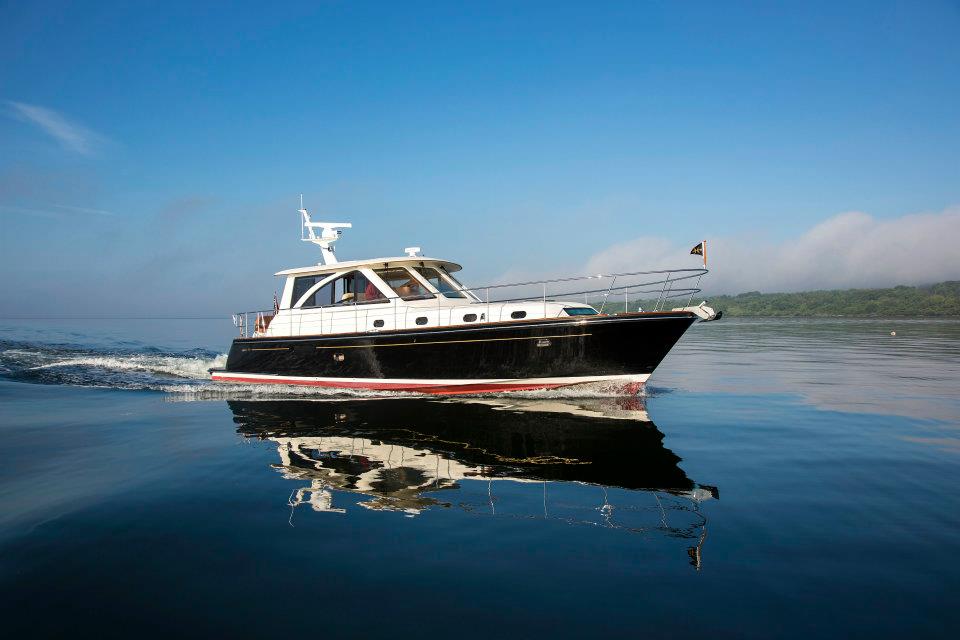 A hull with great performance still cannot be successful without another ingredient--aesthetic appeal. Hunt Yachts have a distinctive classic modern look, neither retro nor trendy, which is instantly recognizable, widely admired, and timeless. Hunt style maintains not only your pride of ownership but also your yacht's value.
Because each Hunt Yacht is built to order, you can add custom features that personalize your boat and make it unique. And because each is built to the standards of naval architects, not comptrollers, compromises in quality are never acceptable. This results in admirable yachts which are rugged, capable, fast, beautiful, and made right for you.
Photos of Hunt Yachts, Inc.