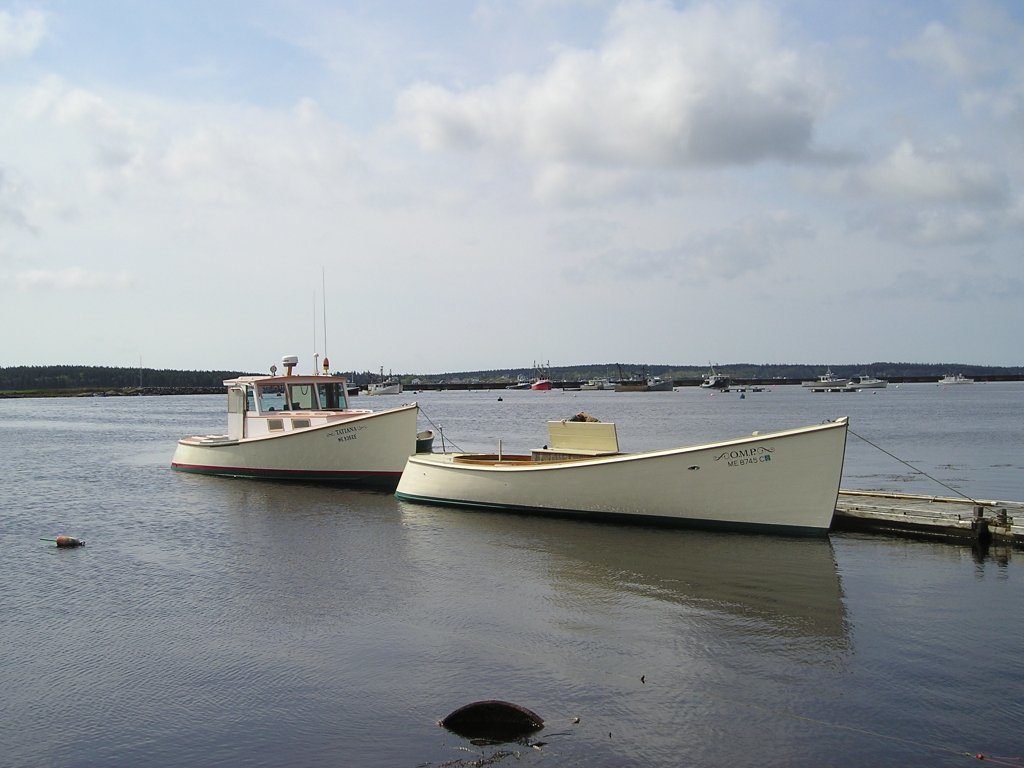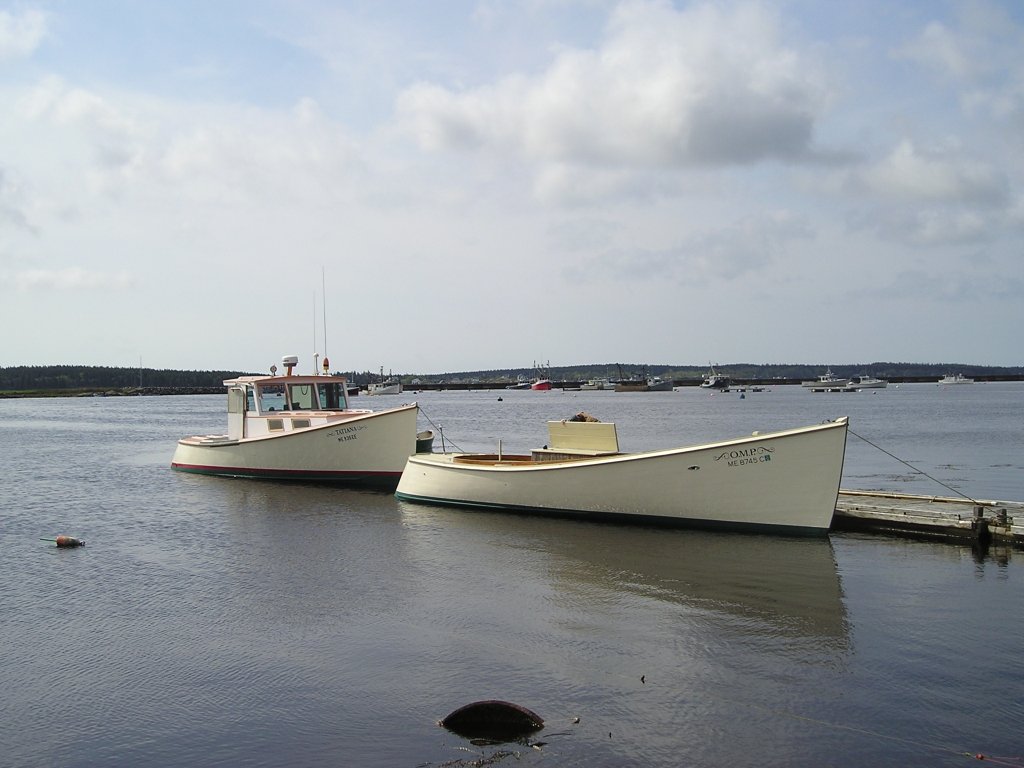 Jonesport Shipyard is a convenient place to haul out in the fall and continue cruising the Northeast the following summer. People cruise this area for its beauty, its peace and quiet, its challenge, and its seafood. People store their boats at Jonesport Shipyard for its personal service, expert repair and restoration, and friendly atmosphere.
We have several moorings in the cove to rent while you are aboard or when you take a side trip by car. Roque Island, Grand Manan, Brier Island, and Campobello are within 4.6 and 34.5 nm. A day or two of sailing gets you to St. John, New Brunswick, or Nova Scotia.
A breakwater protects the cove's moorings. Our floating dinghy dock is available to those using moorings and those needing water, showers and a laundry facility. Depth at high tide is approximately six feet.
Need to get off the boat? Bluenose Cottage on Sawyer Cove is available by the week. Relax, grill on the deck, and watch your boat on the mooring.
See our 15 ¬Ω foot Jonesport Peapod, pulled from a graceful, practical, 90-year-old Jonesport model. Fiberglass with ash trim. Rowing and sailing models are available. Request a spec sheet.
Photos of Jonesport Shipyard