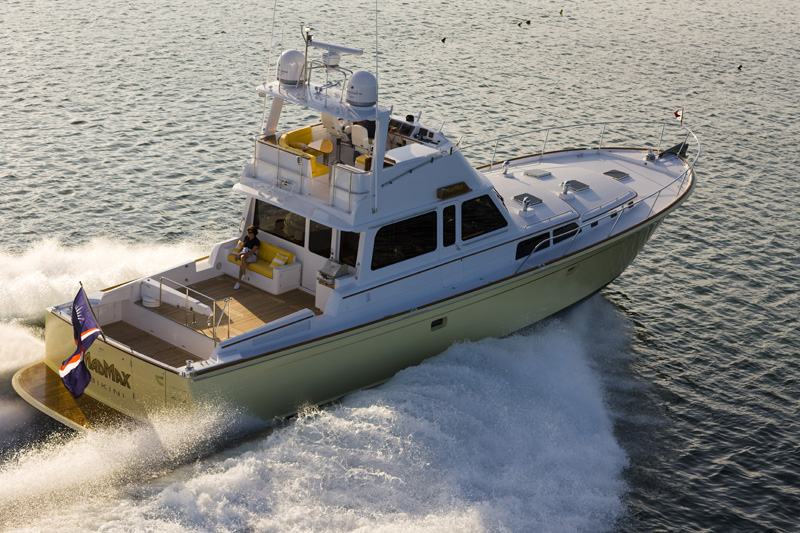 Lyman-Morse Boatbuilding is located in historic downtown Thomaston, which has perhaps the finest collection of Federal-style homes in New England. As a convenience to our customers, we also have a Tenants Harbor location, for quick repairs.
With 185 employees, we are able to accomplish the most complex task as well as the simplest. We recently completed two aluminum boats, in 60 and 58 foot lengths.
Recent launchings include a 94-foot Hunt-designed powerboat and the fourth 38-foot Mark Fitzgerald (Paine design) powerboat Aujourd Hui. Currently under construction are a Morrelli and Melvin 62-foot sailing Catamaran, a 62-foot Doug Zurn-designed powerboat, a 54-foot Chuck Paine sailboat, a Hunt 54-foot powerboat, and a 65-foot Ullberg sportfish.
The Service yard has recently completed re-fits and repairs on many boats, ranging from a 25-foot jet boat to a 100-foot Swan. We enjoy the Maine tradition of being an easy-to-work-with, friendly yard, with experience in all areas.
View our website for the latest in brokerage sales, including almost all of the LM boats that are for sale; a couple of them are easily the best of their field on the market.
The owners of Lyman-Morse have logged many miles on the water and have the experience to help customers make informed decisions on their projects.
Photos of Lyman-Morse Boatbuilding, Inc.