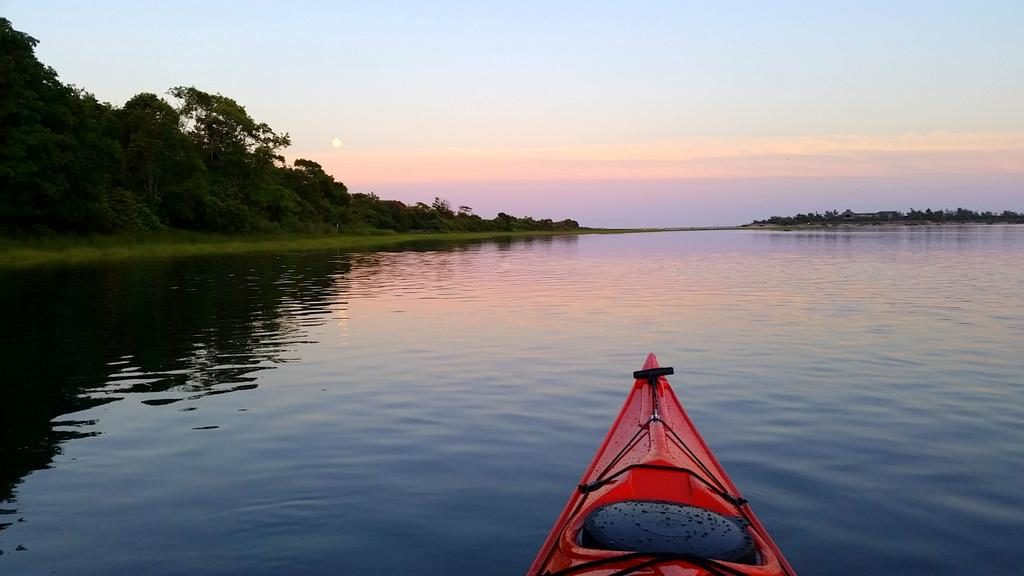 Narrow River Kayaks was the vision of the late Robert Ryder and established in 1992. Since then it has served as a means for many to enjoy one of Rhode Island's most unique and beautiful waterways.
Narrow River Kayaks also sells new and used kayaks and our pro shop carries paddle accessories, waterproof containers, sunglasses, sunglass lanyards, sunscreen, hats, t-shirts, sunscreen, drinks, snacks, and more. All rentals include paddle, PFD (personal flotation device), and basic instruction. Outdoor shower, changing tents, and portable restrooms on site.
The Pettaquamscutt Watershed area provides a number of options for paddlers of all ages and abilities. One can paddle a short distance to the beach and ocean to ride the waves, fish, picnic, or just relax. Also a short distance from our location are Pettaquamscutt Cove and the John H. Chafee Wildlife refuge. Those wishing to paddle longer distances can venture upstream to the kettle ponds and Gilbert Stuart Birthplace.
Narrow River Kayaks accepts Visa, MasterCard, and Discover.
Photos of Narrow River Kayaks