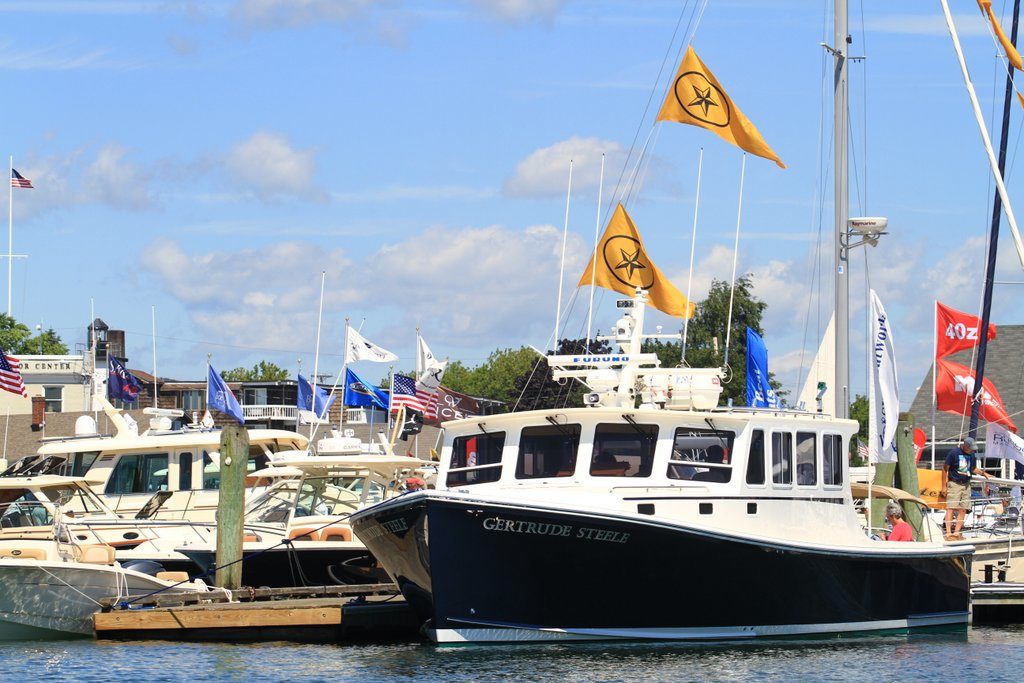 SW Boatworks specializes in all aspects of building and finish work from design to completion. Finished hulls have included Wesmac, Duffy, Calvin Beal, Young Brothers, Wayne Beal, Mitchell Cove, and RP to name just a few. Our experienced crew coordinates all aspects of the finish work to each owner's specifications--from design to fiberglass, hook ups to electrical, start to finish. We place high regard on the wants and needs of each owner and take pride in making each boat unique.
In 2008, SW Boatworks expanded their own line of boats with the purchase of the Calvin Beal line of molds. This includes the Calvin Beal 34', 36', 38', and 44'. These downeast-style fishing boats are world known and appreciated for their seaworthiness, spaciousness, and stability. Calvin Beal boats look, sail and perform beautifully...with the versatility of fishing and cruising. These are vessels that make a presence in the ocean...having been proved by fishermen and enjoyed by yachtsman all the way up and down this rockbound coast.
In 2009, SW Boatworks expanded again by adding the famous Young Brothers molds to their exclusive Downeast-style line of boats. These boats, which are known for their speed, are also designed for a unique boating experience . . . a lazy afternoon on the hook in a peaceful cove, racing across a sun-dappled sea, slipping off the deck shoes and relaxing when the sun goes down, entertaining guests on the water or dockside, or visiting exotic ports of call on an extended cruise. SW Boatworks offers the Young Brothers line of 30', 33', 35' slippery 38', 38', 40', 42', 46', and 48' boats
.
SW Boatworks believes in building more than just boats. Every boat launched by SW Boatworks is an individual masterpiece, built to exceed the expectations of the discriminating owner. S.W. Boatworks is known for our commitment to each boat, the statement it makes on the ocean, and the owners that it represents.