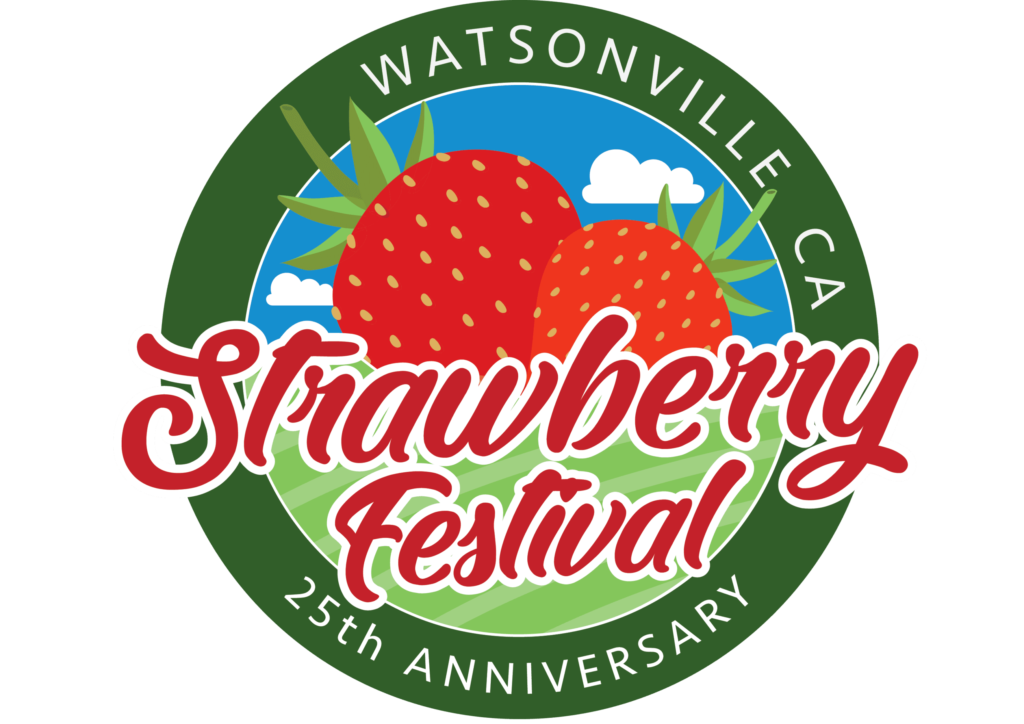 The Watsonville Strawberry Festival traces its roots to the Watsonville Strawberry Dessert Festival that was founded in 1995 to help downtown Watsonville recover from the Loma Prieta earthquake. The Festival now exists to:
Provide a safe, family-friendly experience  in downtown Watsonville;
Recognize the largest and most valuable crop in the Pajaro Valley; and
Provide non-profit organizations the opportunity to raise funds and public awareness of their work and how their work makes Watsonville a better place for everyone.
The Watsonville Strawberry Festival is the premier strawberry event in the United States. Join us for a weekend of family fun, food, crafts and entertainment! See 2019 Event Poster for more information.
New this Year:
Kick-Off Dance Party
This year the Watsonville Strawberry Festival is celebrating 25 years of bringing the community together to recognize the strawberry industry and the people who bring this delicious fruit to our table. As part of the celebration we are hosting a Kick-Off Dance Party on Friday, August 2 from 5:30p.m. to 9:30p.m. in the Beer Garden Area (Romo Lot). The evening will consist of music, craft beers and food trucks. Admission is free!
Strawberry Jam Fun Run
The Friends of Watsonville Parks and Community Services is hosting the first ever Strawberry Jam Fun Run! This family friendly run is designed for all abilities. See Event Link to register or for more information.