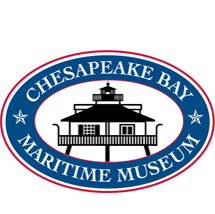 Date/Time: Saturday, June 12, 9am–1pm (rain date: June 13)
Location: Fogg's Cove
Cost: $45 without kayak rental; $65 with rental; 20% discount for CBMM members
Are you new to paddling or just want to refresh your skills? CBMM staff members Kendall Wallace and Jenn Kuhn will host an on-the-water session this summer focused on the fundamentals of paddling, covering topics like the anatomy of the kayak, paddles and gear, safety measures, launch techniques, and the basic strokes used in paddling. Dress for being outdoors, wear water shoes and sunscreen, and bring water and any snacks you will need for the duration of the program. Participation is limited, and anyone age 16 or younger must be accompanied by an adult.