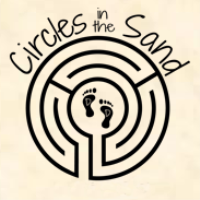 Labyrinth – Walking Meditation – a unique walk on the beach.
Labyrinth master artist Denny Dyke creates "walkable art" which is a sandy path through an entire pattern with no wrong turns or dead ends. The path is further enhanced with detailed designs and is open for all to enjoy.
Subject to cancellation due to inclement weather, rain and/or high winds.