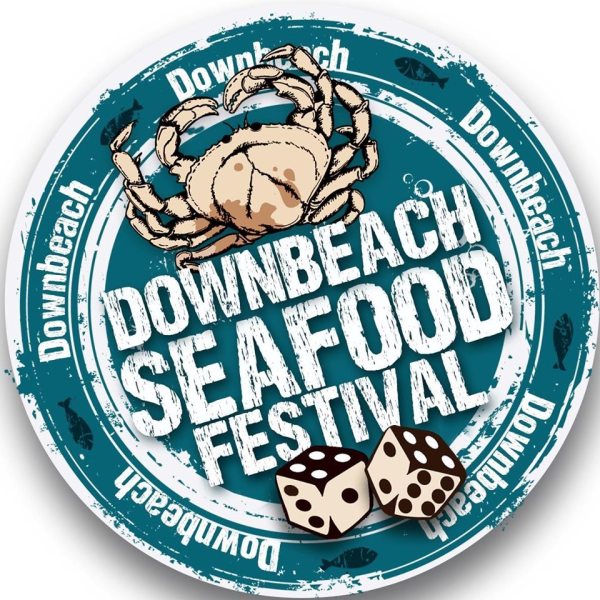 The Downbeach Seafood Festival, the next phase in the evolution of the beloved Atlantic City Seafood Festival, will be relocating to Ventnor's Ski Beach this year on Saturday, September 7, 2019 from 11am – 7pm!
Starting out at Gardener's Basin in the early 90's, with a brief hiatus, the Seafood Festival returned to region on Bader Field in 2012 for a 7-year run. In 2019, the festival will hit the road with a new location, traveling approximately 1 mile "downbeach" to Ventnor! This move is an exciting change that will give festival goers the opportunity to explore and discover new seaside towns and areas in South Jersey! The team at Good Team Tricycle will transform Ventnor's Ski Beach into a seafood lover's dream featuring approximately 25 different local and regional seafood restaurants and purveyors who will be serving up their favorite seafaring dishes!
With the majority of the restaurants attending being brick and mortar Atlantic County restaurants, The Downbeach Seafood festival will give attendees the opportunity to experience this seaside community as a culinary destination. It is also a great opportunity for foodies and food seekers to meet some of Atlantic County's most unique chefs and restaurateurs all while eating their tasty creations. From clams to calamari, oysters to ahi, and even alligator too, The Downbeach Seafood Festival will have it all!
The Downbeach Seafood Festival will give attendees a reason to spend the day at the Jersey Shore by highlighting the fantastic dining options this coastal area has to offer. Whether it's trying the vast selection of local restaurants, sipping Jersey made craft beers, cooking with local chefs, shopping unique exhibitors, or playing in the sand, you will find yourself immersed in The Downbeach Seafood Festival and all it has to offer.