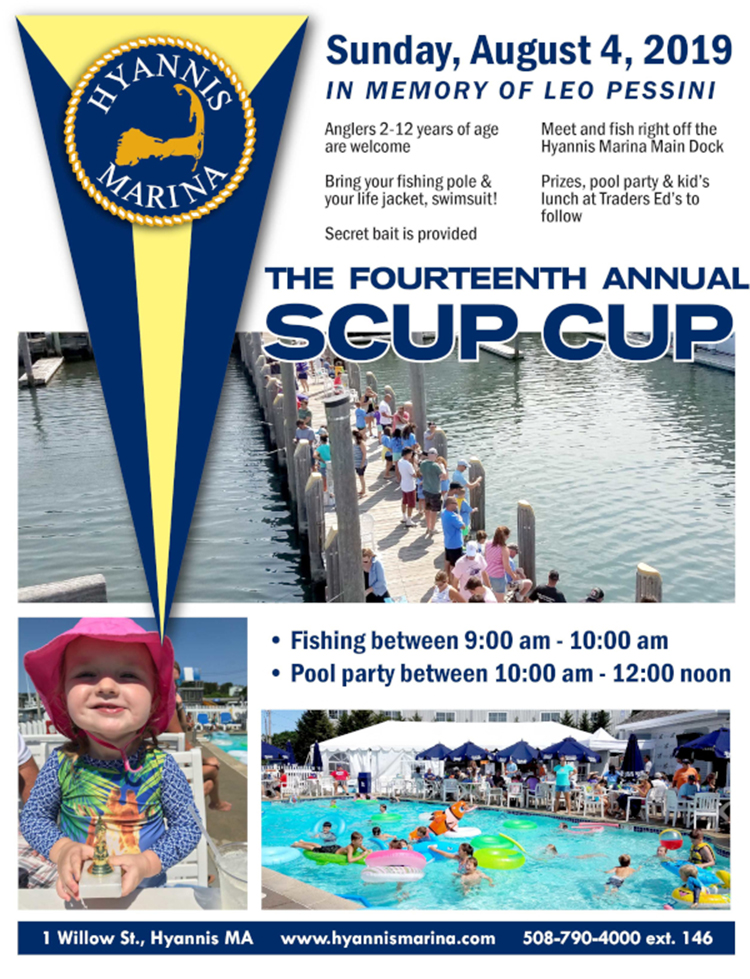 The Fourteenth Annual Scup Cup. – In memory of Leo Pessini.
Anglers 2-12 years of age are welcome.
Meet and fish right off the Hyannis Marina Main Dock.
Bring you fishing pole & your life jacket, swimsuit!
Prizes, pool party & kid's lunch at Trader Ed's to follow.
Secret bait is provided.
Fishing between 9am – 10am
Pool party between 10 am – 12 noon