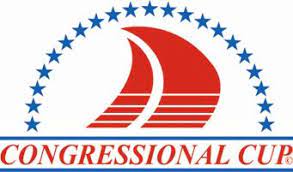 From April 19 to 23, eight elite invited competitors will battle for the Crimson Blazer, joined by the top two finalists from the Ficker Cup, which is slated for April 13 to 16.
Founded by LBYC in 1965, the Congressional Cup features five days of world-class competition in the waters off Long Beach, Calif. Congressional Cup is recognized as the 'grandfather of match racing,' and LBYC further revolutionized the game with the introduction of on-the-water umpiring.
One of the flagship championship events of the World Match Racing Tour, the 57th Congressional Cup will kick off the 2022 WMRT season.