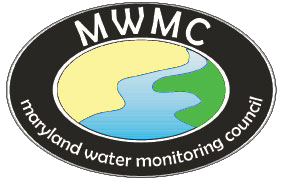 The Maryland Water Monitoring Council will hold its 26th Annual Conference virtually on Thursday and Friday, December 3-4, 2020. The plenary session will begin at 9 a.m. and the conference will adjourn at noon each day. In addition to the plenary session, the conference will include several concurrent breakout sessions, posters, and exhibitor connections.
In an examination of the world in which we currently live, one can't help but see how interconnected the health of the environment is with the lives and health of the people living in its midst. Our 2020 theme, Clean Waters, Healthy Humans: The Environment Rx, is an exploration of that link. Concurrent sessions will include Streams 101, Clean Waters and Healthy Humans, Blue Carbon and Near-Shore Sequestration, Chesapeake Bay Water Quality, Data Gaps and How to Handle Them, Chesapeake Bay TMDL, PFAS, and Stream Restoration.
The morning plenary session on December 3 will feature a presentation by Dr. Rita Colwell, Distinguished University Professor at the University of Maryland and Johns Hopkins University and former director of the National Science Foundation. On Friday, December 4 the plenary session will feature a presentation from Congressman John Sarbanes, co-chair of the Chesapeake Bay Watershed Caucus and author of the No Child Left Inside Act. Come join your friends and colleagues in celebrating 26 years of the MWMC!