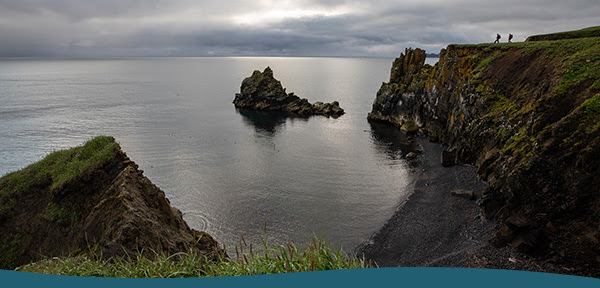 In the summer of 2019, Gilman traveled to Alaska's Bering Sea for Hakai Magazine. In what became "The Island That Humans Can't Conquer," our most read story of 2020, she explored St. Matthew Island, the state's most distant outpost, which has defied permanent human habitation. In her newest feature, "Keeping Watch Over Seabirds at the World's Edge," she accompanies a team of biologists as they monitor seabirds, adding valuable data to one of the world's longest, largest, and most comprehensive seabird monitoring efforts.
On January 14, 2021, at 11:30 a.m. (PDT), join Hakai Magazine managing editor Adrienne Mason and Gilman for a conversation about reporting in remote Alaska, and the art of crafting a story.
Register below to participate on Zoom. Or tune in live, or at your convenience, on YouTube.