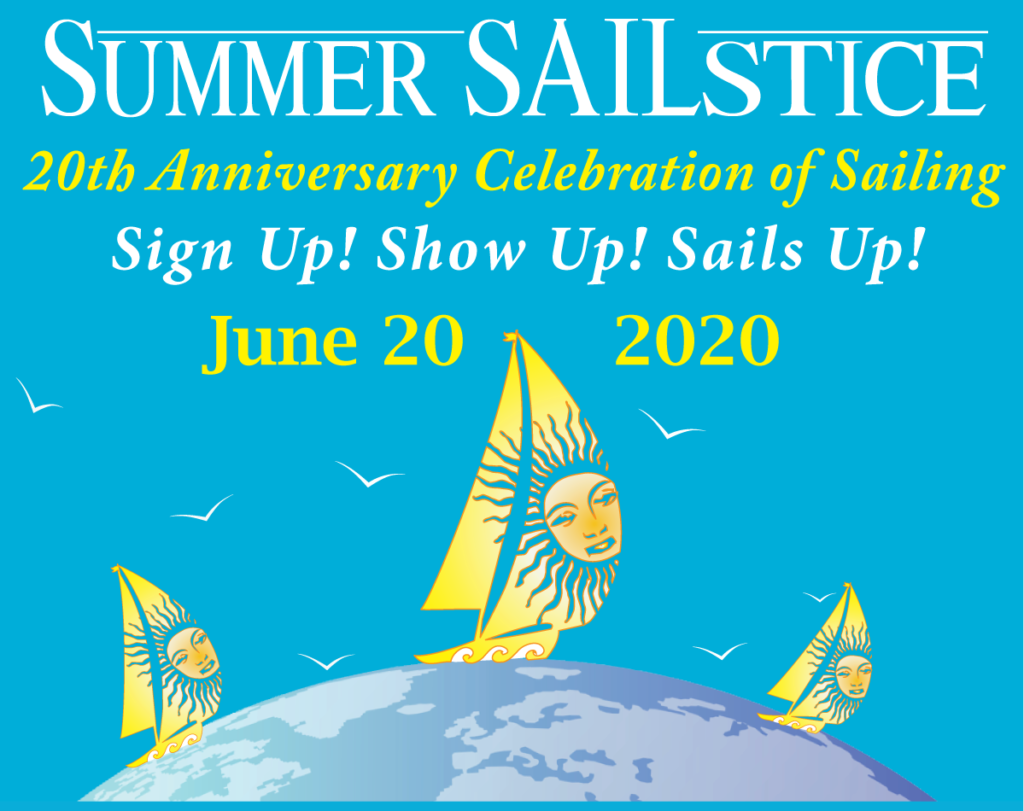 The final countdown to the 20th Anniversary of Summer Sailstice is upon us. With just days left, events are popping up all over the world, and people are celebrating in all types of ways. We don't care how you do it, we just hope that you will join us by celebrating sailing on the longest day of the year.
---
What is Summer Sailstice?
Summer Sailstice is a global sailing celebration held on the weekend closest to the northern hemisphere's summer solstice. This international event was founded in 2001 to create visibility, camaraderie and participation in sailing by connecting the global sailing community in a fun, creative, multi-location celebration of sailing. Summer Sailstice has connected over 20,000 sailors around the world – cruisers, racers and recreational – to celebrate and showcase life under sail. The event engages sailors from over 40 countries across Asia, the Americas, and Europe as well as all 50 US states.
The 20th Anniversary of Summer Sailstice is one of the only events in June, and a great opportunity to get your customers out sailing again. Normal will return when you help to get everyone out sailing.
Email:
[email protected]
for questions or information about partnering with Summer Sailstice.