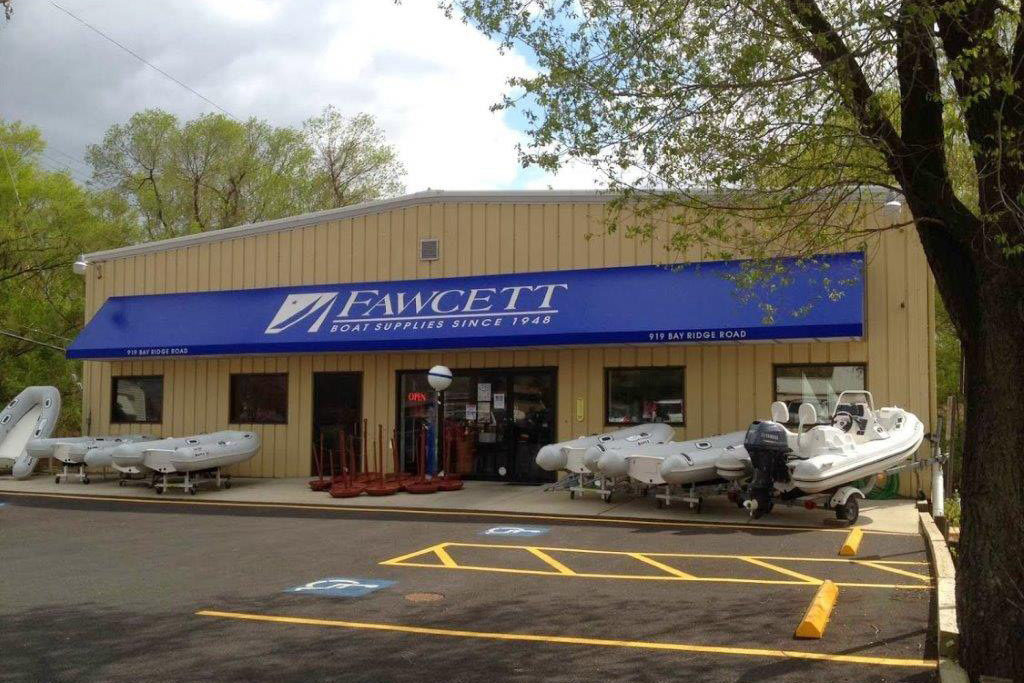 Operating from our facility at 919 Bay Ridge Road in Annapolis, Fawcett serves customers throughout the Chesapeake Bay region, the US and the world. Boatyards, riggers, cruisers, live-aboards, and racers have relied upon Fawcett since 1948.
For over 50 years Fawcett Boat Supplies has been dedicated to providing the best selection of quality marine products, with the highest level of service available. How does a business like Fawcett grow and stay viable in a business climate where so much emphasis is placed on high-volume mass merchandising? In a word: quality.
The staff here are sailors who rely on the products we offer. For them boating is much more than a profession, it is a passion and a way of life. So whether you call over the phone, order over the web, or come into our store you can count on the best service in the marine industry. We thank you for your continued support and look forward to seeing you in the store, at the boat shows, and on the water.
Photos of Fawcett Boat Supplies