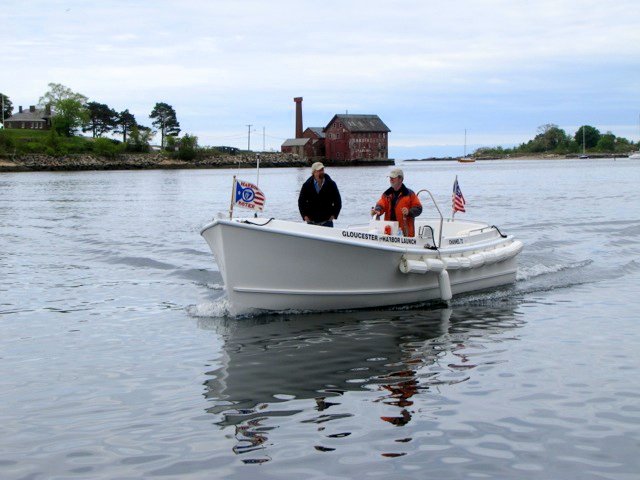 In 1605, explorer Samuel de Champlain sailed into Gloucester Harbor, approximately 25 miles northeast of Boston on the southern shore of Cape Ann, and christened it "Le Beauport" or "The Beautiful Harbor." The stunning beauty that lured visitors so many years ago is still inspiring boaters and other coastal travelers today, and the Gloucester Harbormaster is responsible for ensuring that the public enjoys all that the city's waterways offer.
Upon your arrival, contact the Harbormaster via Channel 16 or call 978-282-3012 to reserve a transient mooring or secure a proper anchorage location. The City of Gloucester maintains 31 transient moorings located in both the Outer and Inner Harbors. These include fifteen moorings located in Southeast Harbor, five off of Stage Head in the Western Harbor, and nine in the Inner Harbor and Smith Cove area. They cost $30 per night and reservations are accepted, beginning April 1st of each year.
Gloucester also operates a 26-foot, Duffy-style, 26-passenger launch built by Atlantic Boat. The Gloucesterman operates between 8 a.m. and 10 p.m., seven days a week, and costs $5 per person per trip. Children 12 and under are free. You may contact the launch directly on Channel 72 or call 978-726-0155. The launch will deliver you to the three primary public landings or a waterfront business of your choice.
The primary mooring areas of Gloucester include:
•The Inner Harbor, where the day-to-day hustle and bustle of a working waterfront can be enjoyed, is in close proximity to downtown shops and restaurants.
•The Southeast Harbor offers views of the mansions of Eastern Point, sunsets over the Western Harbor and the Boston skyline in the distance.
•The Western Harbor, off of Stage Head, is where the original settlers landed and dried fish. The harbor offers a beautiful view of downtown church steeples and the City Hall tower.
The Past is Present in Gloucester with all the modern shoreside amenities offered including marinas, boatyards, restaurants, shops, galleries, and museums. The train station is only a ten-minute walk for trips to other local communities and Boston.
The City of Gloucester welcomes your arrival — enjoy your discovery!
Photos of Gloucester Harbormaster